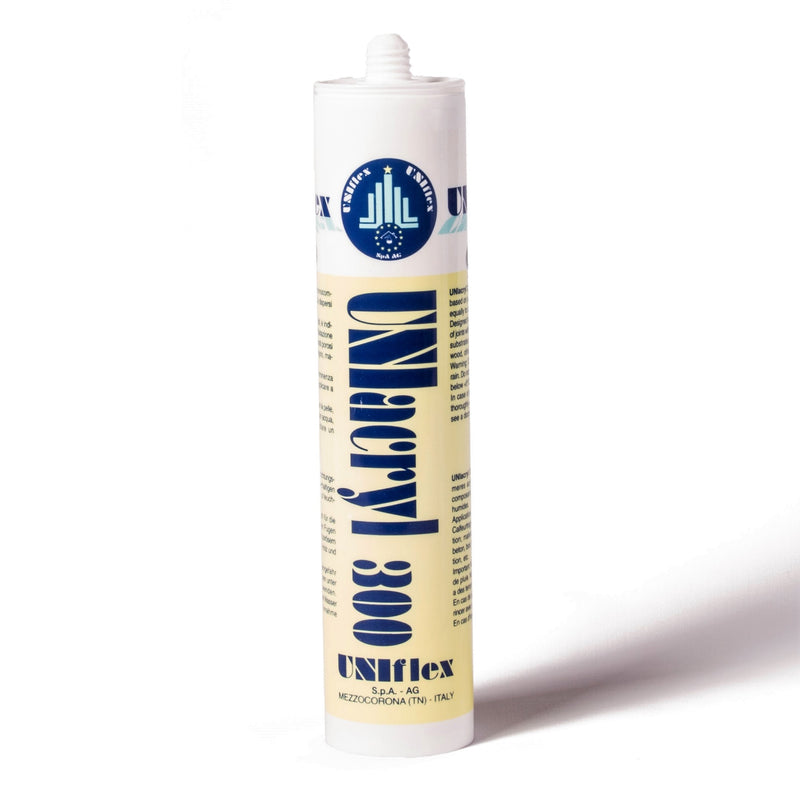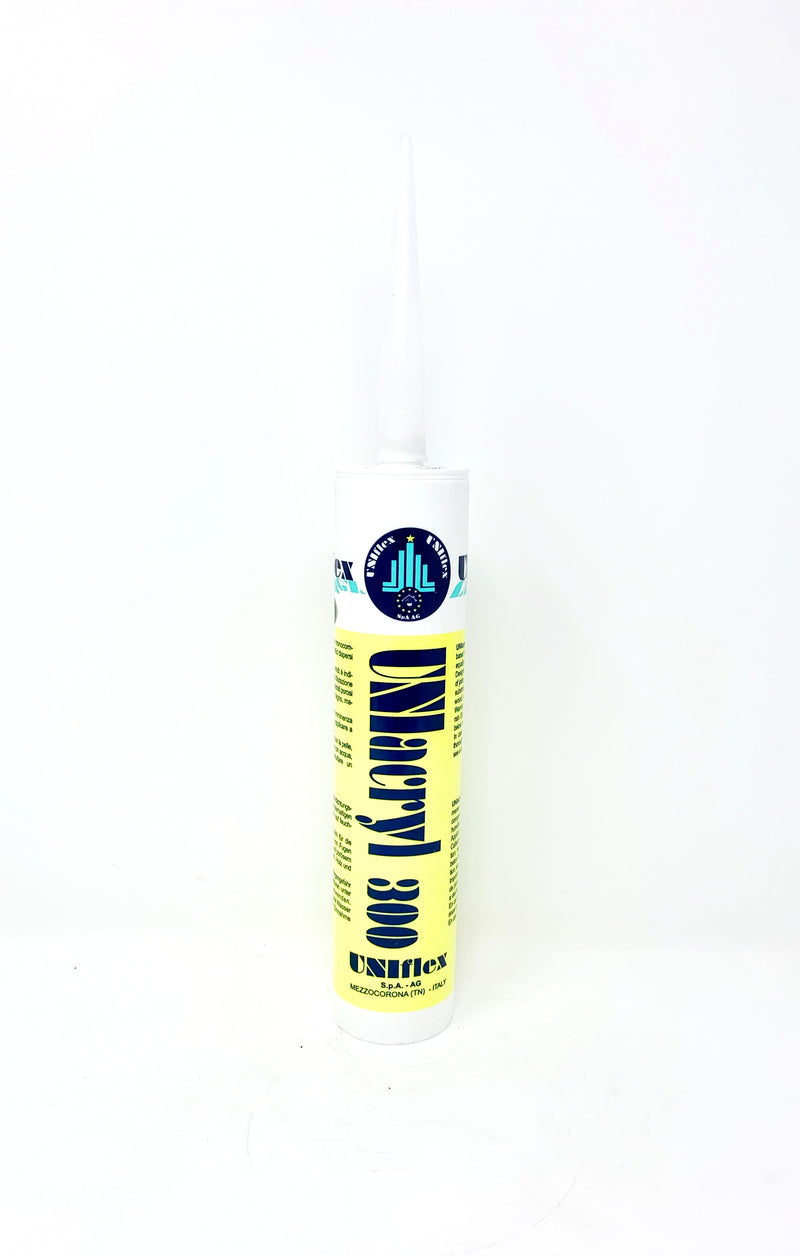 Description
Uniacryl 300 is a one-component, elastoplastic sealing putty based on an acrylic aqueous dispersion, which is designed for joints between construction parts exposed to low-medium stresses.

Uniacryl 300 is ready to use and gives excellent performances both in indoor and outdoor application, showing good adhesion on porous surfaces such as concrete, plaster, asbestos, brickwork, cement, wood. Not recommended for joints in continuous contact with water.

Properties:
- Composition: acrylic basis
- Consistency: paste-like 
- Packaging: 310 ml PE cartridges (also available in 300-400-550-570-600 ml bags and 15-28.5-300 Kg drums - contact our customer service team to custom order these sizes)
- Colours White (stock). On order: grey, brown and black, please contact our customer service team
- Paintability: can be painted with almost any kind of paint. Tests should be carried out before 
- Typical values of specific weight: (1,60 ± 0,05) g/cm3 
- Skin over time: 15-30 minutes 
- Curing time: 1 to 4 weeks according to joint thickness, temperature and air humidity 
- Characteristics after hardening (volume variation): -14 ± 2% 
- E-modul 100%: (0,20 ± 0,02)N/mm2 
- Joint movement capability in service: 15% of joint width - Service temperature: - 25 °C to + 80 °C 
- Surface preparation: Surfaces must be clean, free of dust, oil, grease, bitumen and ice. Minimum joint width 6x6 mm, max. 25x20 mm. Use diluted uniacryl 300 (at brushable consistency) as a primer on highly porous surfaces. Uniacryl 300 will show good adhesion even on wet surfaces. 
- Application temperature: +5 °C to +50 °C 
- Shelf life: up to 12 months. Store dry and cool. Protect from freezing and heat.

Note:  Do not apply in case or imminent danger of rain. Protect from rain for at least 6 hours after application.