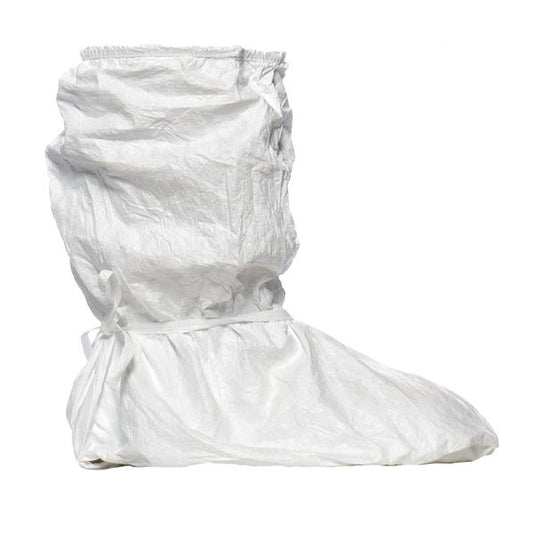 Description
Tyvek disposable over-boots are designed to provide basic barrier protection to help protect footwear against light liquid chemical splashes and hazardous dusts. Tyvek over-boot also is permeable to both air and water vapor, yet repels water-based liquids and aerosols.

Specification
-Knee-length over-boot
-Elasticated top and fixation ties
-Stitched internal seams
-Slip-retardant sole
-Anti-static
-Polyurethane coated
-Low lint
-Polyethylene material
-Safety Standard , Category III, Type PB [6-B], EN 14126, EN 1149-1, EN 530, EN 536, ISO 7854, EN 863, EN 20811, EN 9073-4, ISO 534
-Product colour: White
-Application: Pharmaceutical handling, Chemical protection, lead and Asbestos Abatement/Remediation, General maintenance/Operations, Spray painting and General clean-up.