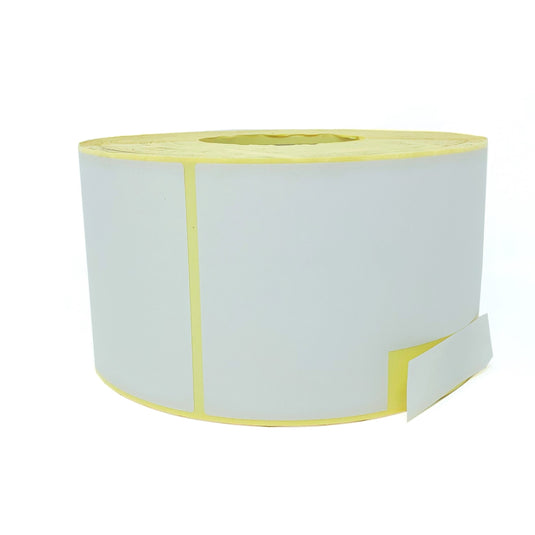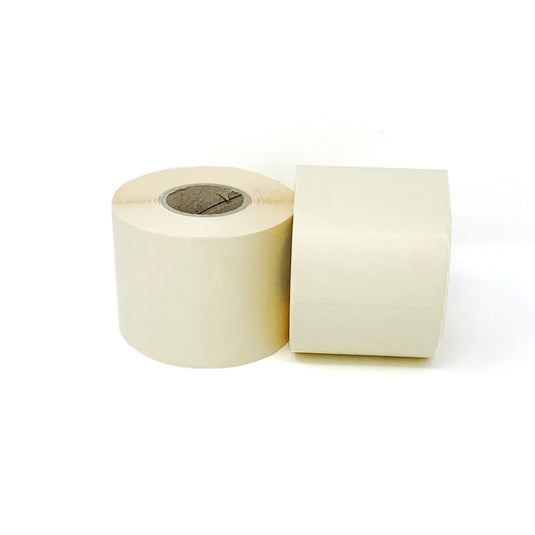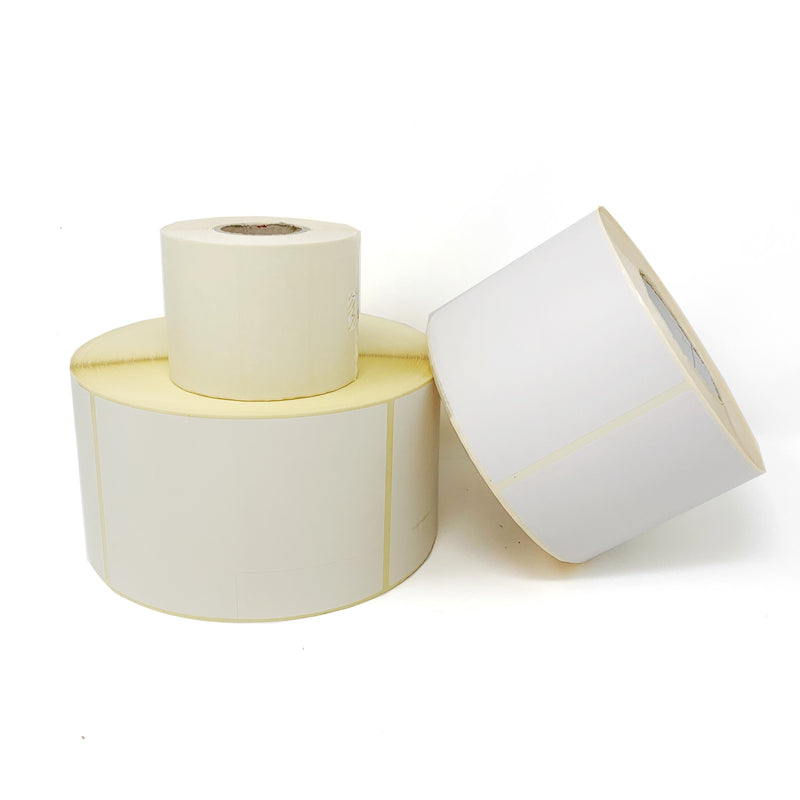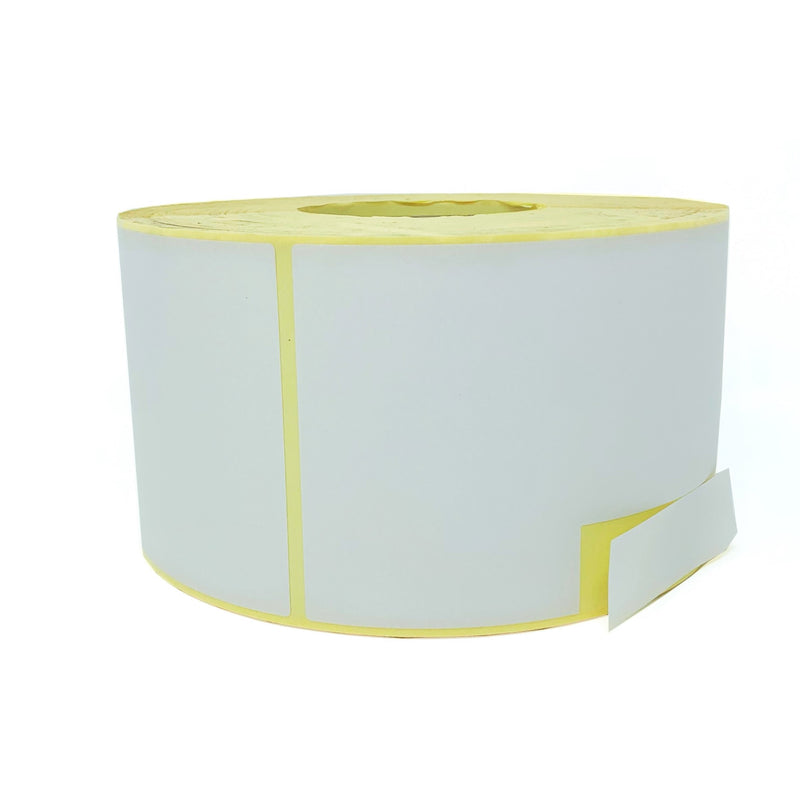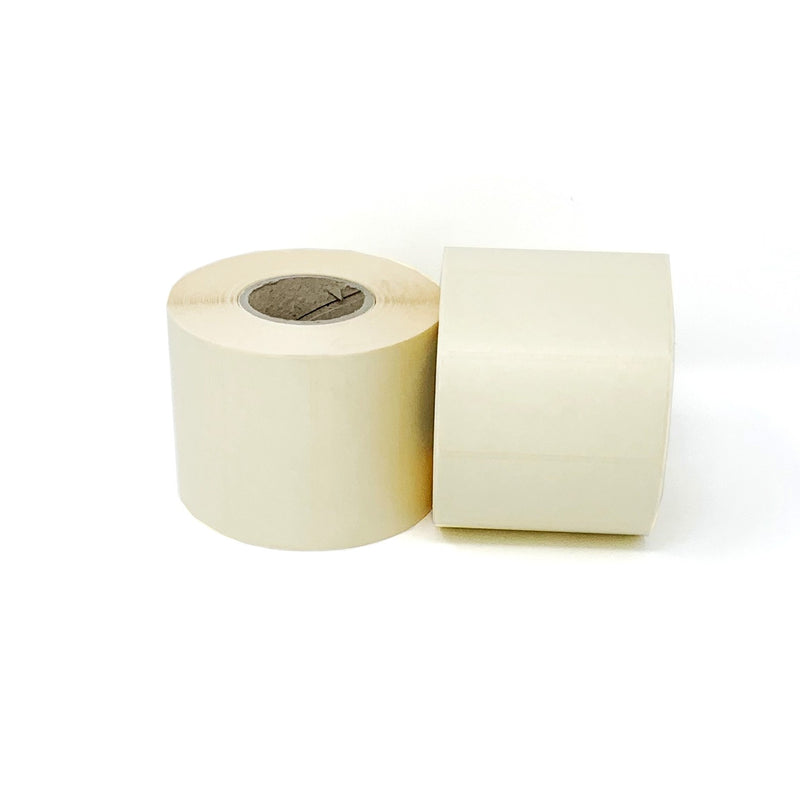 Description 
Thermal Eco Labels feature an environmentally friendly surface stock with a heat sensitive layer. This enables the material to be printed with a thermal direct printer. These labels are printed without an ink or ribbon similar to thermal direct labels using different types of thermal direct label printers. We also offer the possibility of in-house design and printing on these labels. For this service, please contact our customer service team. 

Please select a size from the label size drop down list. Also, please select an option label finish drop down list:
- Perm - Permanent adhesive
- Rem - Removable adhesive (weaker adhesive compared to permanent)
- RH9 - Hot Melt adhesive (stronger adhesive compared to permanent)
- Bakery - Labels suited primarily for bakeries and confectionaries.
- Slit-cut - Labels are slit in the middle and therefore peel off the backing paper in two parts.

Specification 
- Adhesive: Permanent or Removable 
- Size: Available in various measurements (select from the drop down list)
- Inner core: 40mm or 76mm 
- Type of wind: In our out 
- Colour: White 
- Labels per roll: Available in various options 
- Application: Generally used on fast moving consumer products such as bread bags or similar products.
Price is per roll.