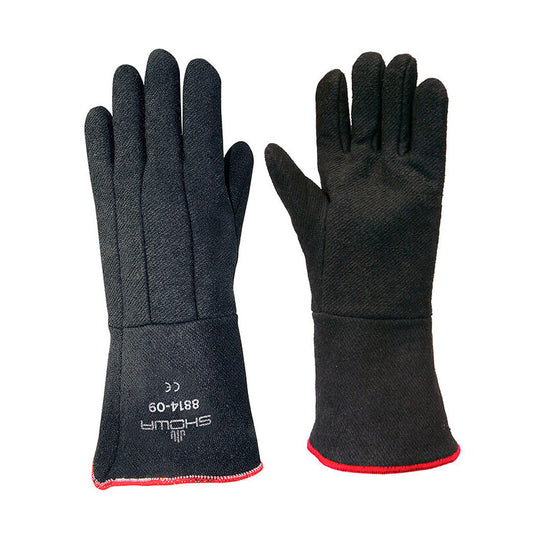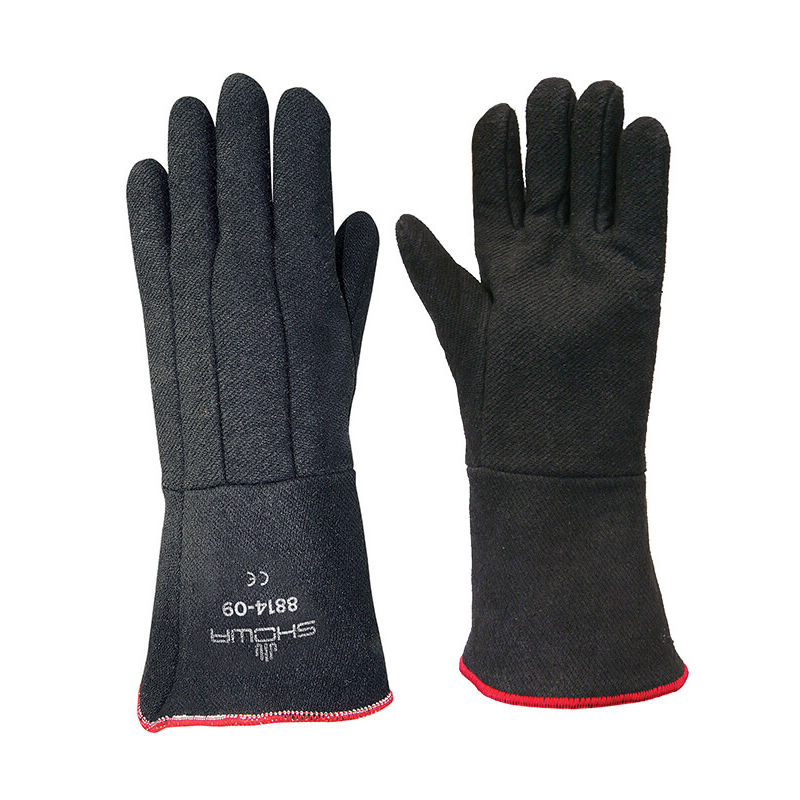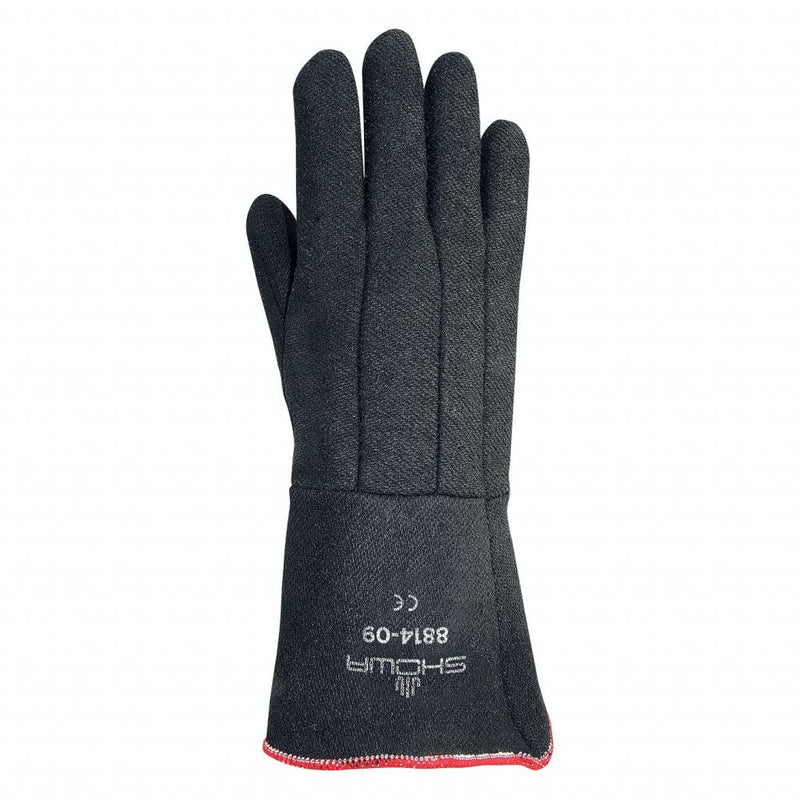 SHOWA 8814 
The SHOWA 8814 heat-resistant gloves are designed to withstand temperatures up to 500°F/260°C. Even after multiple washings, the 8814 maintains its heat-protective qualities. 
The textured surface of the neoprene coating provides superior tactile dexterity. When working in damp or greasy environments, the impermeable glove keeps hands protected. 
Easy donning and doffing makes the glove easy to remove in an emergency.
BENEFITS 
Impermeable 
Machine washable 
Increased dexterity 
Easy donning and doffing Heat-resistant
FEATURES 
Rough grip 
Fully-coated neoprene 
 Download Data Sheet