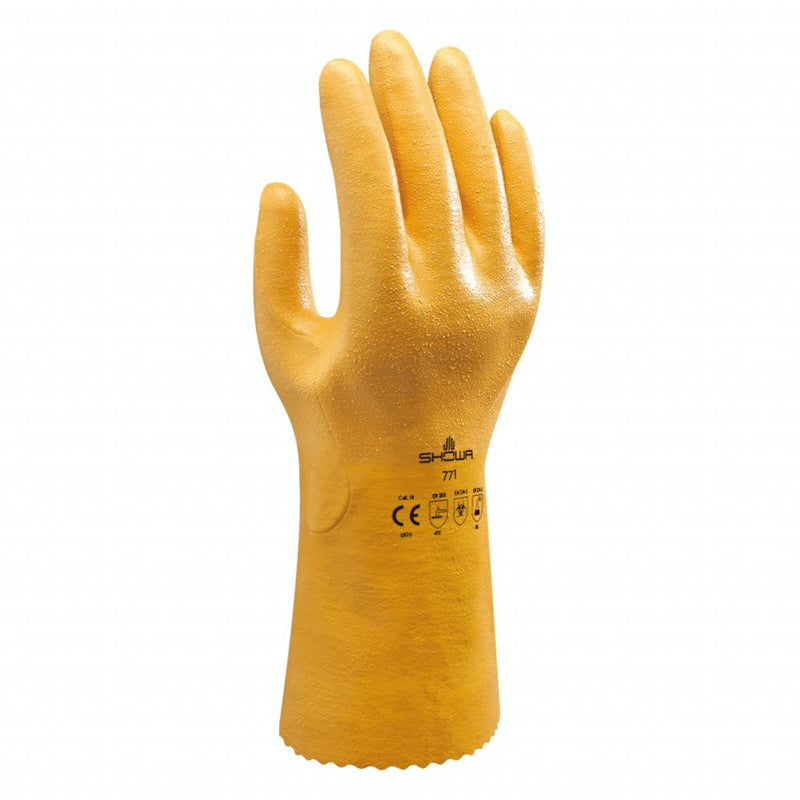 SHOWA 771
SHOWA's 771 chemical protection gloves feature a full nitrile coating with additional rough finished nitrile over the entire hand. 
Designed to protect the hand and forearm against oil, hydrocarbons, grease and abrasion, the 771 is durable with good resistance to tearing. 
 For wearer comfort, a soft liner wicks away sweat and the flexible construction provides great dexterity and ease of movement during continuous wear.
BENEFITS 
Flexible 
Durable 
Abrasion-resistant 
Hydrocarbon-resistant 
Oil-resistant 
Robust grip 
Impermeable 
Forearm protection 
Soft liner
FEATURES
Scalloped edge
Rough grip 
Antibacterial
Anti-odor 
Cotton liner 
Ergonomic 
Full nitrile coating, extra coating over entire hand 
 Download Data Sheet