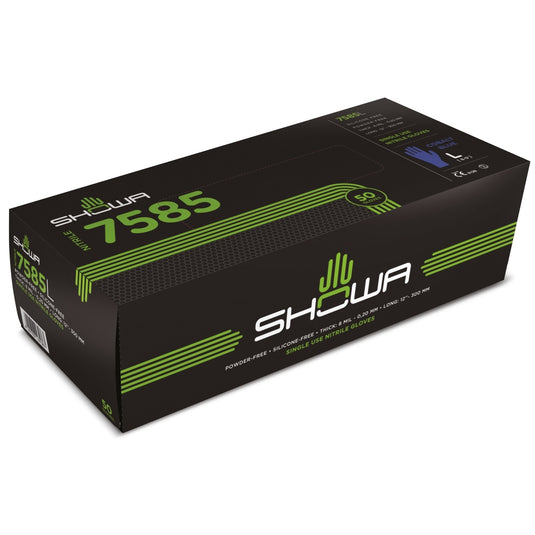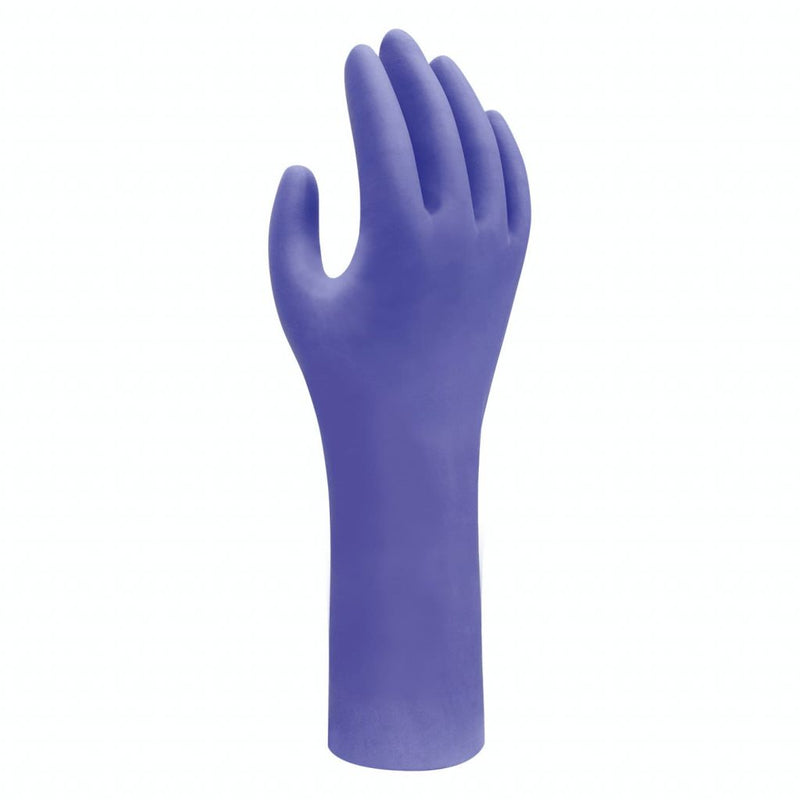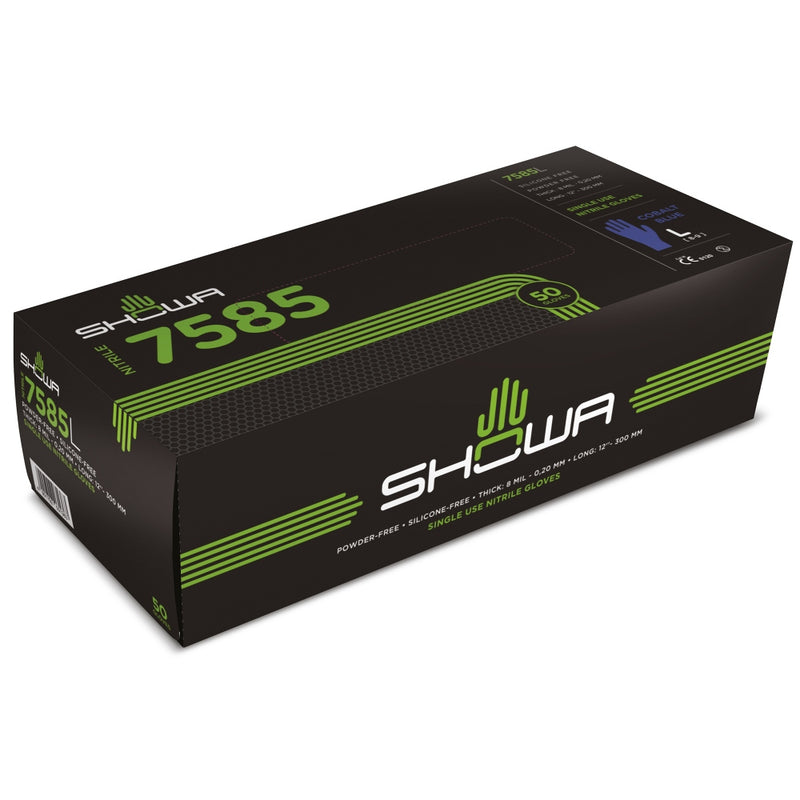 SHOWA 7585
This cobalt blue 0.20 mm thick, 300 mm long 100% nitrile disposable glove is designed to reduce irritation and allergy risks, as well as providing enhanced chemical protection to the hands and forearms. 
By chlorinating the glove, comfort is enhanced and the feeling of tackiness is removed. The nitrile construction protects against chemical penetration and projection. 
The 7585 is free of latex, powder and silicone to prevent allergic reaction and skin irritation. 
 Download Data Sheet