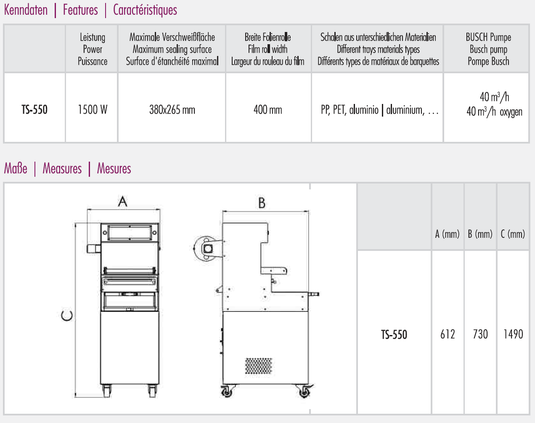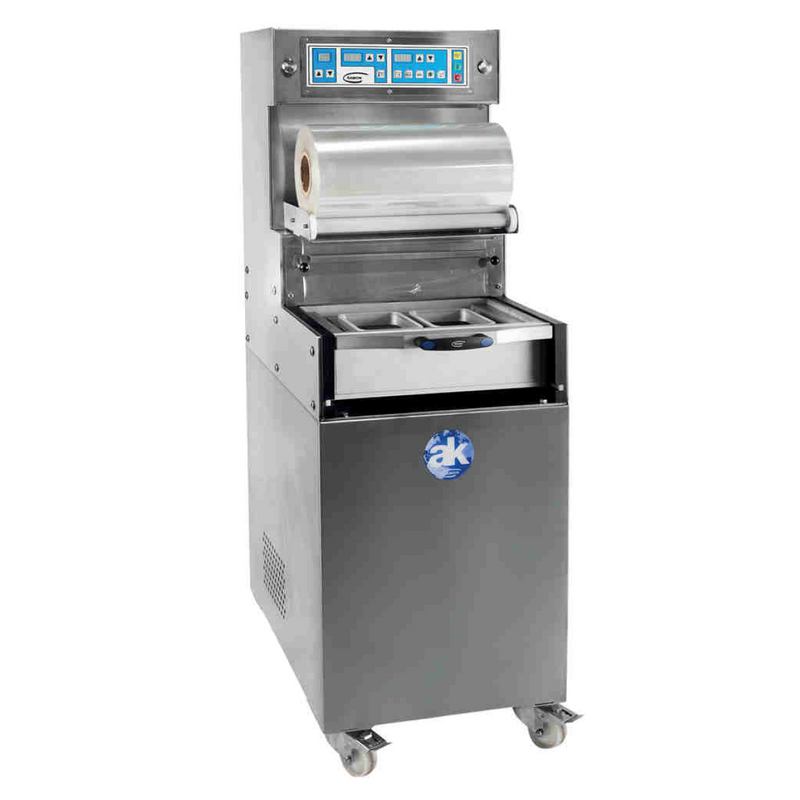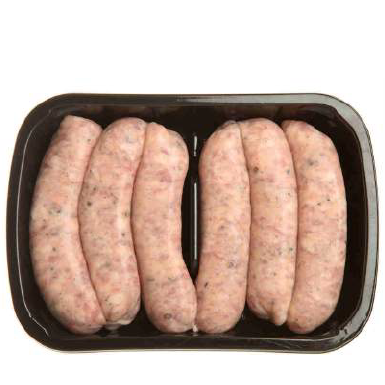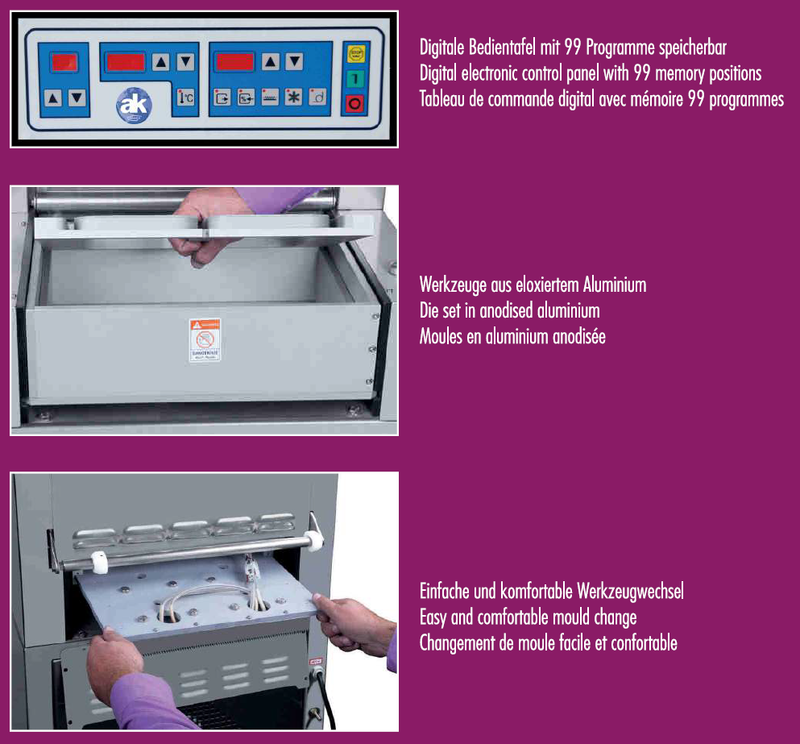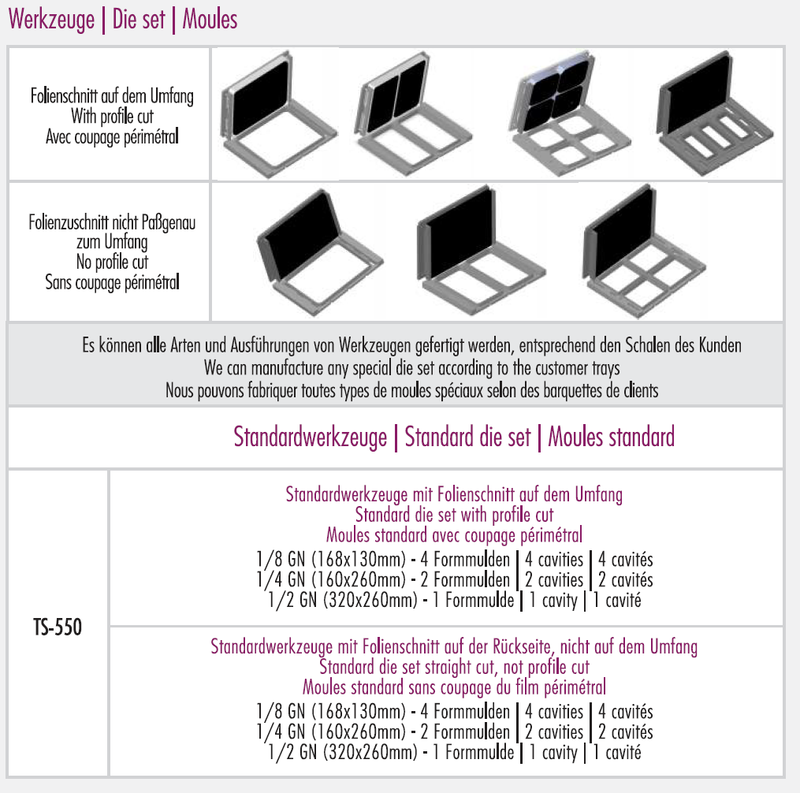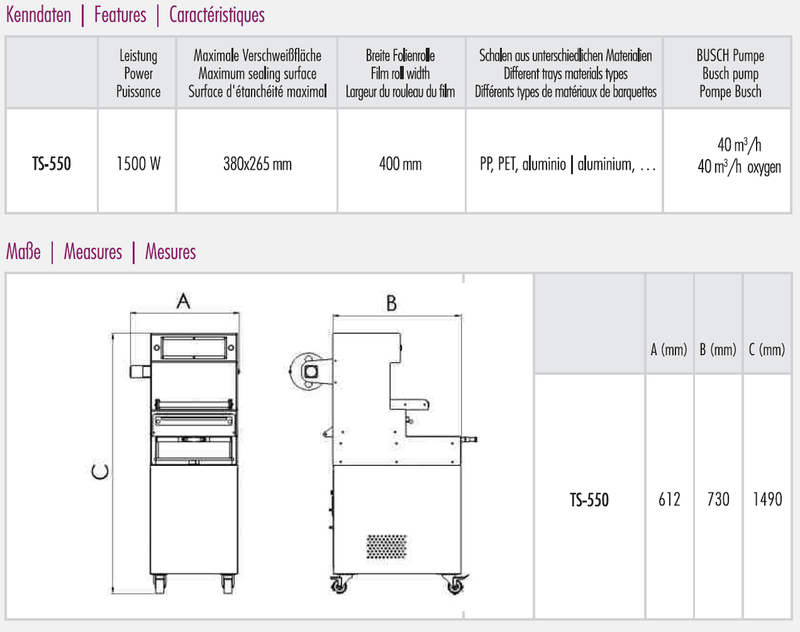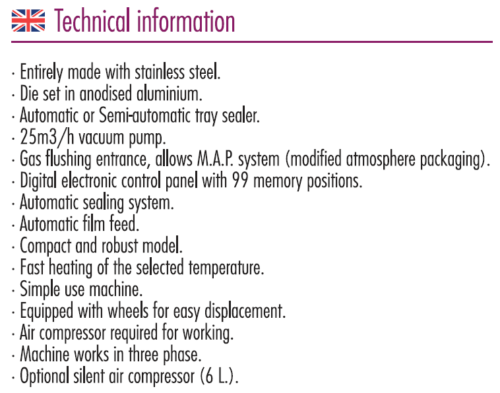 Description
A semi-automatic tray sealing machine with a vacuum and gas sealing function. 

For measurements, please see the product images. The machine will be supplied with the standard die included. If you require other die sets, please enquire as they can be supplied at an extra charge. 

Technical information 
- Stainless steel construction. 
- Die set in anodised aluminium. 
- Automatic or Semi-automatic tray sealer. 
- 25m3/h vacuum pump. 
- Gas flushing entrance, allows M.A.P. system (modified atmosphere packaging). 
- Digital electronic cpntrol panel with 99 memory positions. 
- Automatic sealing system. 
- Automatic film feed. 
- Compact and robust model. 
- Fast heating of the selected temperature. 
- Simple use machine. 
- Allows working with different trays materials types, PP, PET, Aluminum, etc.
- Equipped with wheels for easy displacement. Air compressor required for working. 
- Machine works with three phase electricity. 
- Maximum sealing surface: 380x265mm. 
- Film roll width: 430mm. 
- Power: 1,500W. 

Standard die set 
- Standard die set with profile cut: 1/8 GN (168x130mm) - 4 cavities; 1/4 GN (160x260mm) - 2 cavities; 1/2 GN (320x260mm) - 1 cavity. 
- Our supplier can manufacture any type of special die set according to the customer's trays. 

Optional accessories
- 40m3/h Busch pump. 
- Automatic tray holder drawer and automatic film collector (for molds with cutting profile). 
- 6L Silent air compressor.