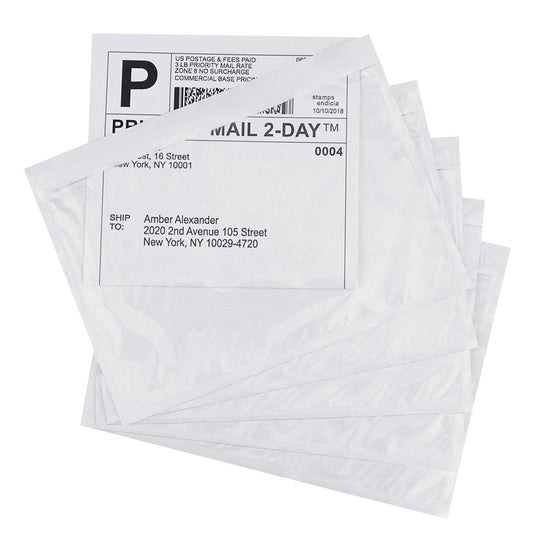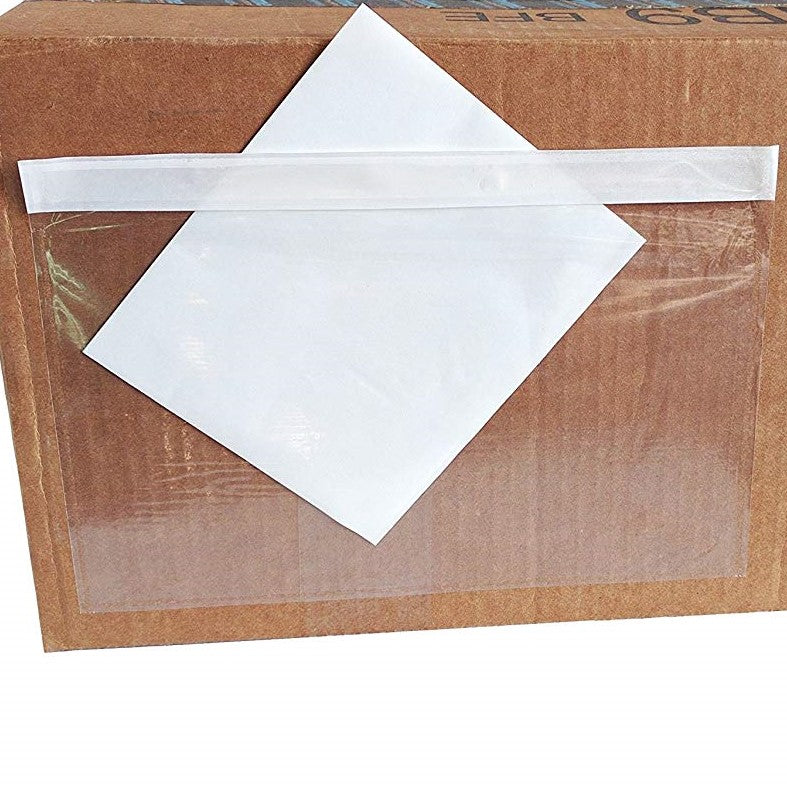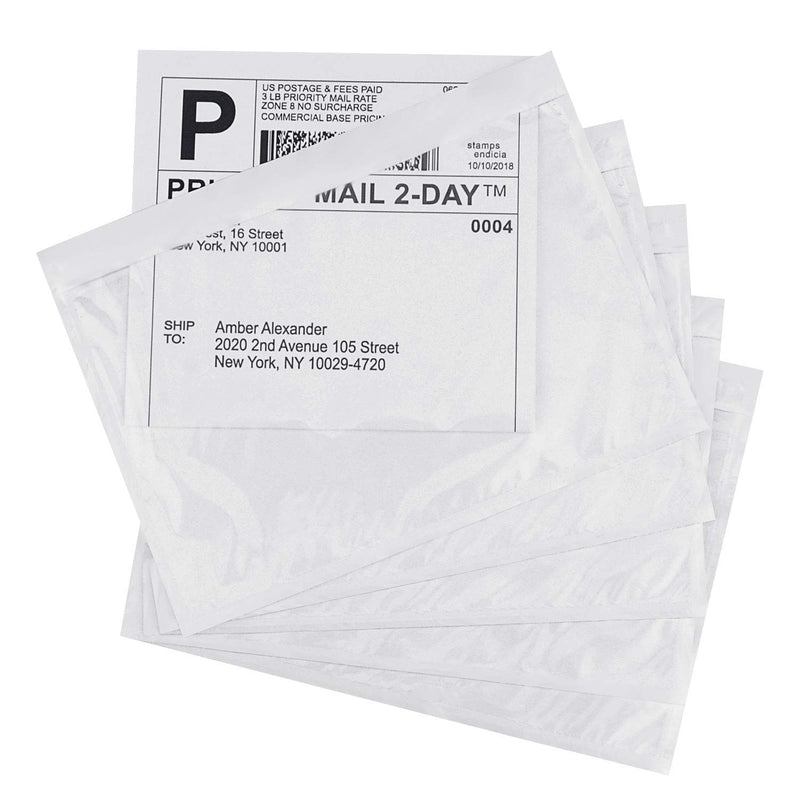 Description 
These Self-Adhesive Document Pouches are used in logistics applications. They have an adhesive closure with high tack, which guarantees all documents reach the addressee safely and securely. 
Price is for a box of 250 pouches.

Specification 
- Thickness: 20-25 microns 
- Size: 173mmx120mm 
- Colour: Clear 
- Application: Used when sending invoices, delivery notes or freight documents.