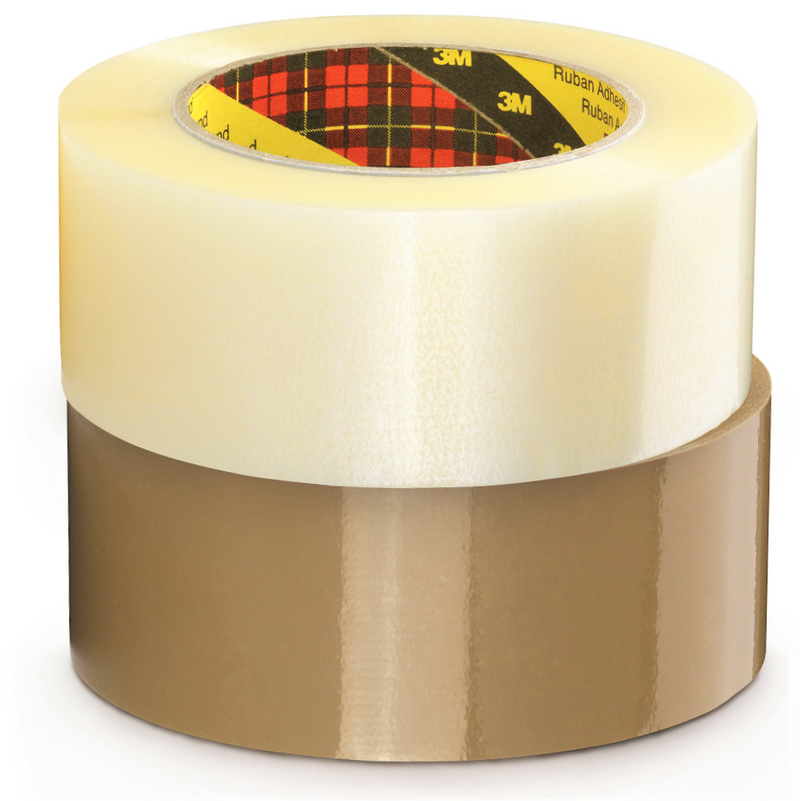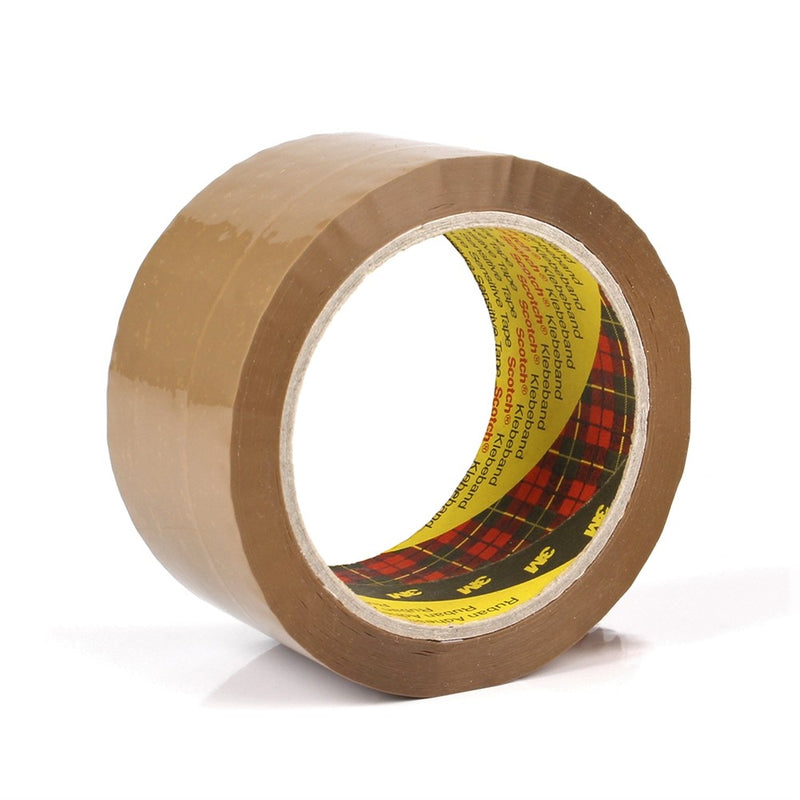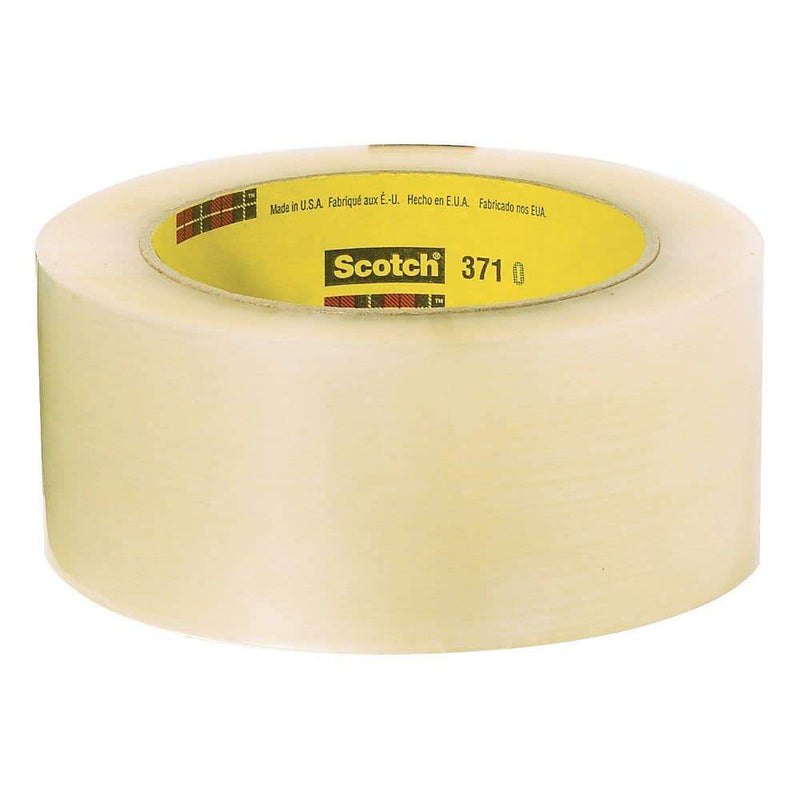 Description 
Scotch® Box Sealing Tape 371 is a BOPP film industrial packaging tape with a conformable backing and a consistent pressure sensitive hot melt synthetic rubber adhesive. It securely closes a wide variety of box and carton materials, including corrugated fiberboard.

Specification 
- Adheres instantly to variety of surfaces 
- Edge tear and split resistance 
- Thickness: 0.046mm (46 micron)
- Size: Available in various measurements (please select from the drop down list - width x length e.g. 50x66 = 50 mm x 66 metres)
- Colour: Available in transparent and buff (brown)
-Application: Used for box sealing, splicing, recouperage and other packaging applications.