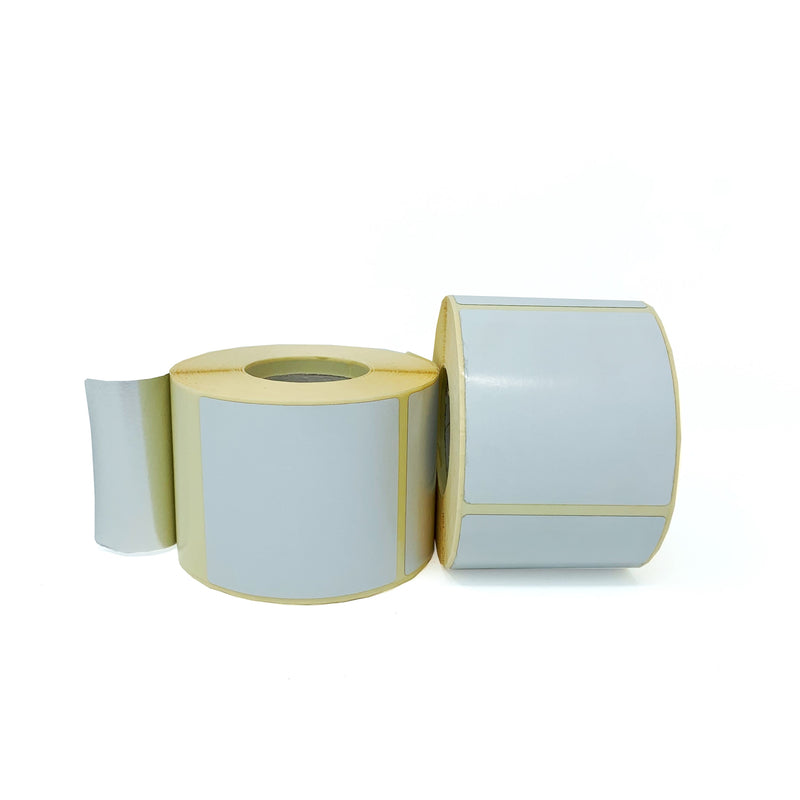 Description 
Raflatyre labels are designed for tyre labelling application. An aluminium barrier prevents tyre chemicals going through to the surface of the label minimizing staining. Performs well also on  irregular tyre surfaces. These labels can be printed with different types of ribbon printers. We also offer the possibility of in-house design and printing on these labels. For this service, please contact our customer service team. 

Specification 
- Adhesive: Permanent  
- Size: Available in various measurements (select from the drop down list)
- Inner core: 40mm or 76mm 
- No of labels side by side: 1 across
- Type of wind: Out 
- Colour: White 
- Labels per roll: Available in various options 
- Application: Used on harsh surfaces for extra-strong permanent adhesive.


Price is per roll.