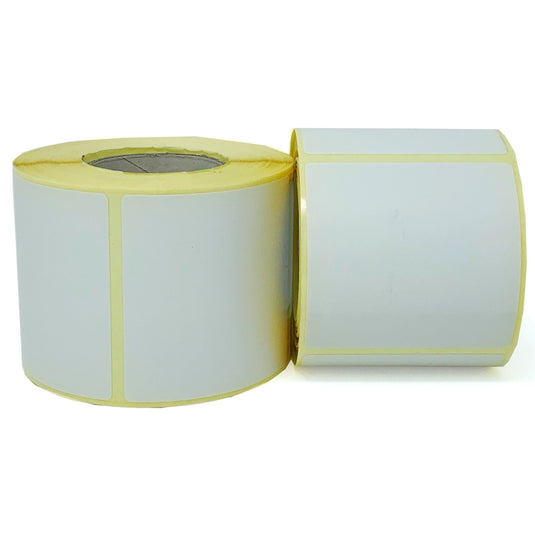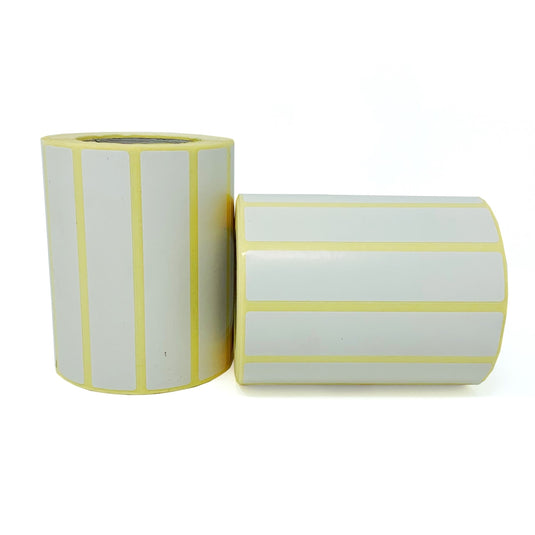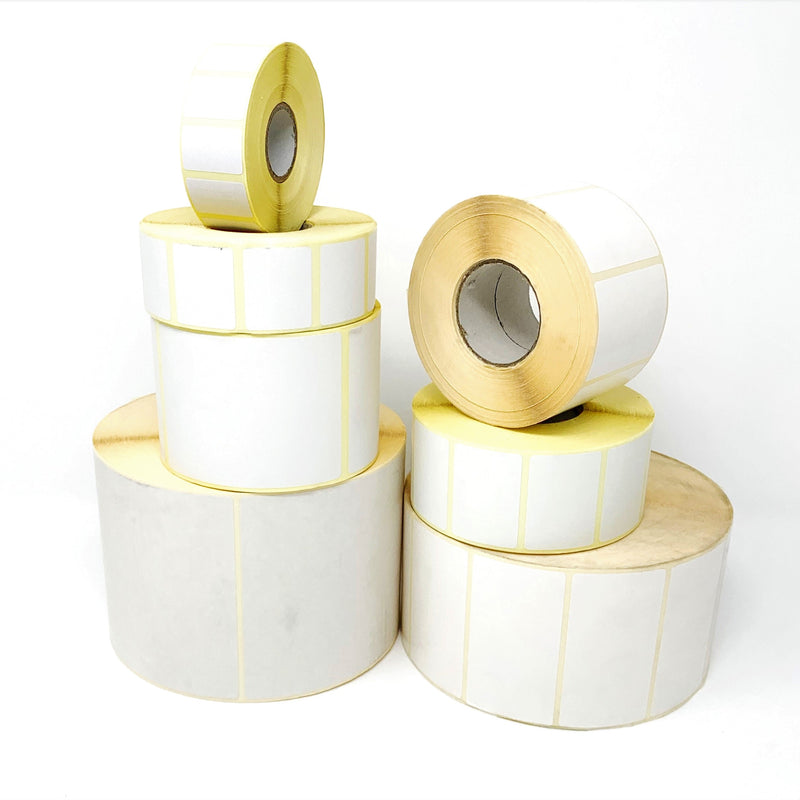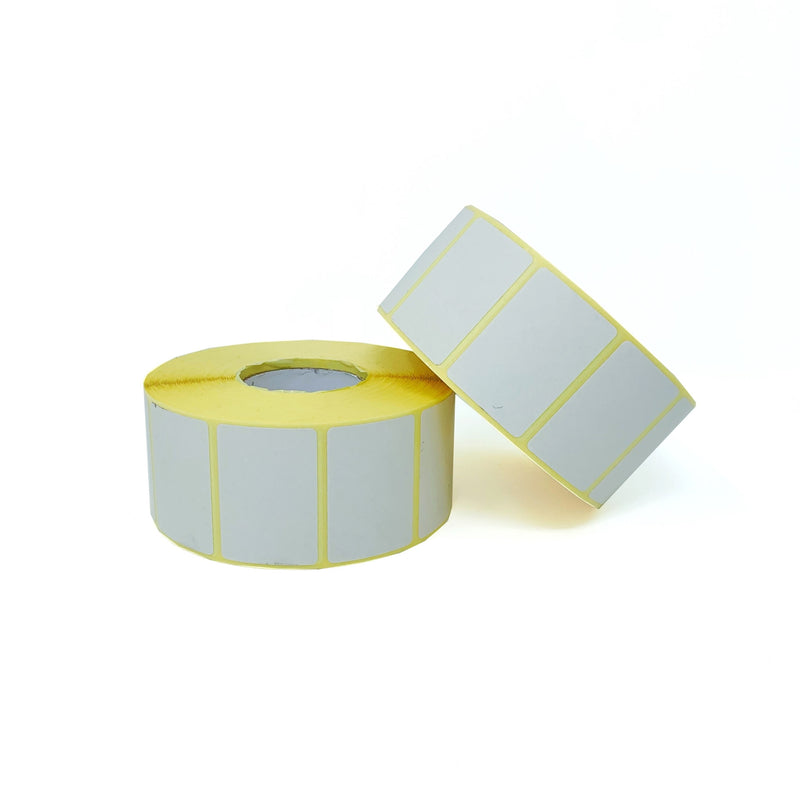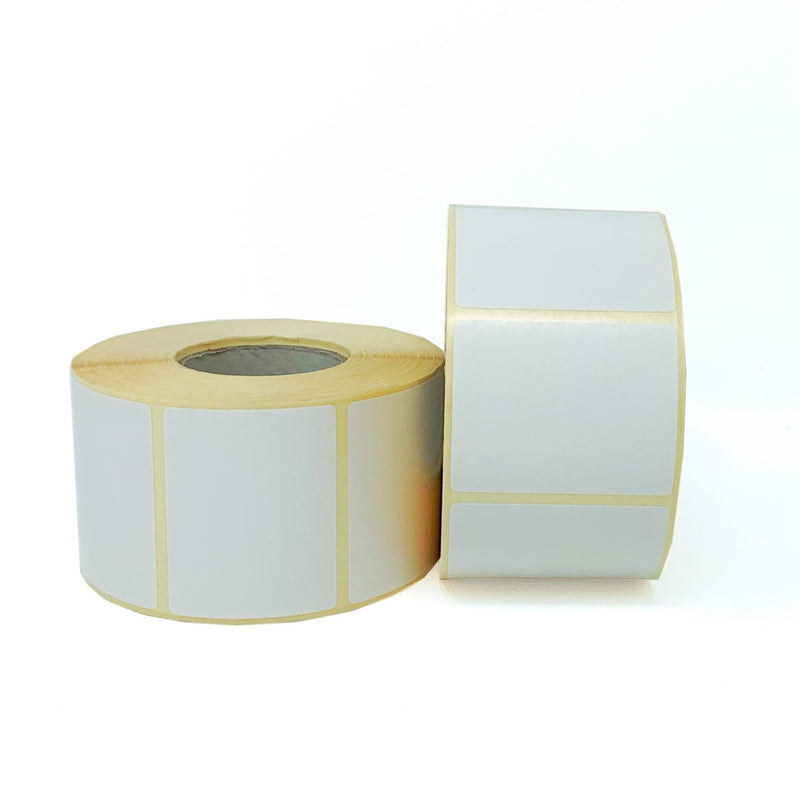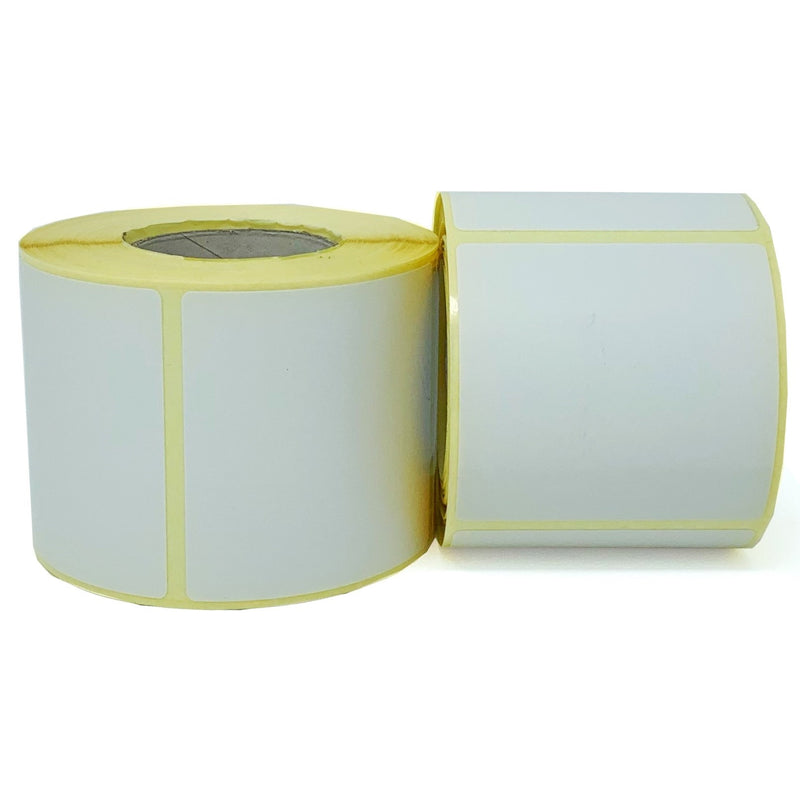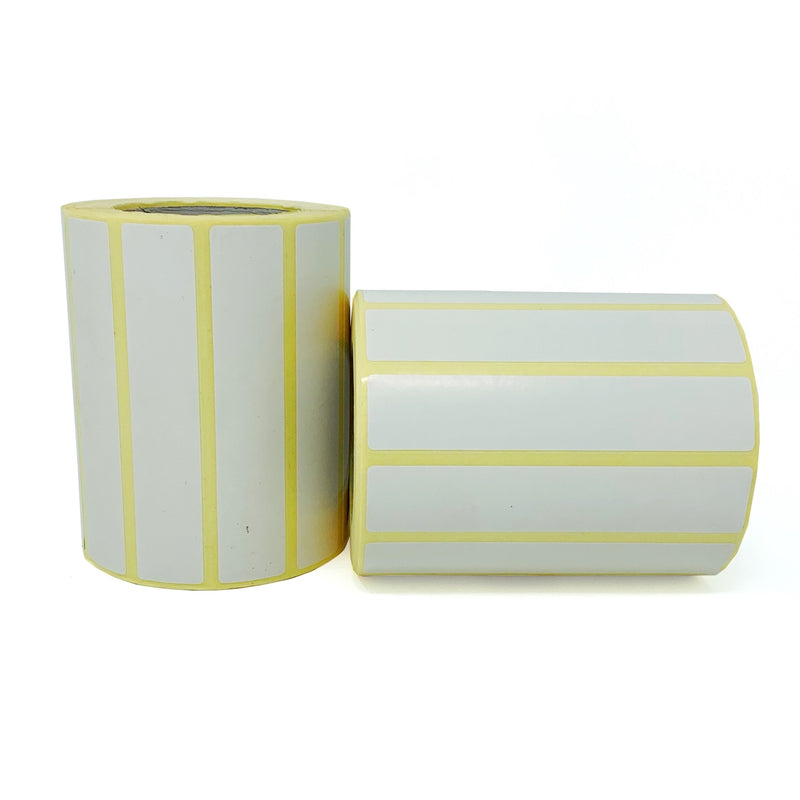 Description 
Printable Coated Paper Labels. These labels can be printed with different types of ribbon printers. We also offer the possibility of in-house design and printing on these labels. For this service, please contact our customer service team. 

Please select a size from the label size drop down list. Also, please select an option label finish drop down list:
- Perm - Permanent adhesive
- Rnd-Perm - Round label with permanent adhesive
- Vellum - Vellum paper is uncoated and can be printed with a thermal transfer printer
- Therm-Trns - Thermal Transfer method can be used to print the label 


Specification 
- Adhesive: Permanent or removable 
- Size: available in various measurements (select from the drop down list)
- No of labels side by side: 1 across (unless specified in the drop down list)
- Inner core: 40mm or 76mm 
- Type of wind: In or out 
- Colour: White 
- Labels per roll: Available in various options 
- Application: Used on different types of surfaces such as carton, glass and plastic.


Price is per roll.