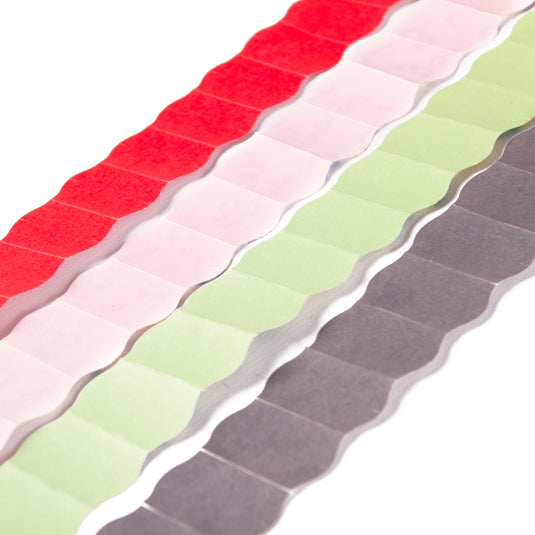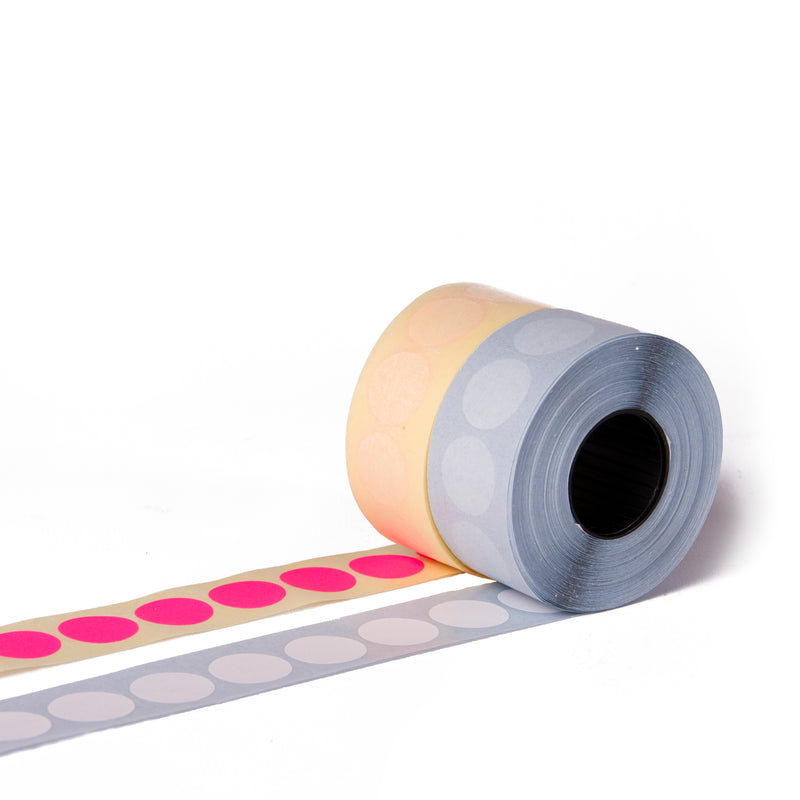 Description 
Retail Pricing Labels with a permanent adhesive. These labels are used in hand labellers to print and apply prices on products. They feature a medium/high tack adhesive. Available in various colours.

Specification 
- Adhesive: Permanent 
- Size: Available in various measurements (select from the drop down list) 
- Type of wind: Out 
- Colour: Available in various colours (select from the drop down list) 
- Application: Used on different types of retail products.
- Standard roll size: 1500 labels per roll.

Notes
In colour list:
- FL = Fluorescent

In size list:
- Generally sizes are listed as width (mm) x height (mm)
- If size is D12 or D17, the label is round and 12 or 17 denotes the diameter in mm. 

In label option list:
- For standard plain labels, choose straight-edge or wavy edge
- For labels with a pre-print, choose either: 'best before' text; 'redline' to have a price crossed out with a red line (usually used to show discounts); or 'use-by' text.
- For some labels there is the option of standard or 5000. This indicates whether a roll has the standard 1500 labels per roll or if it is the large size with 5000 labels per roll.