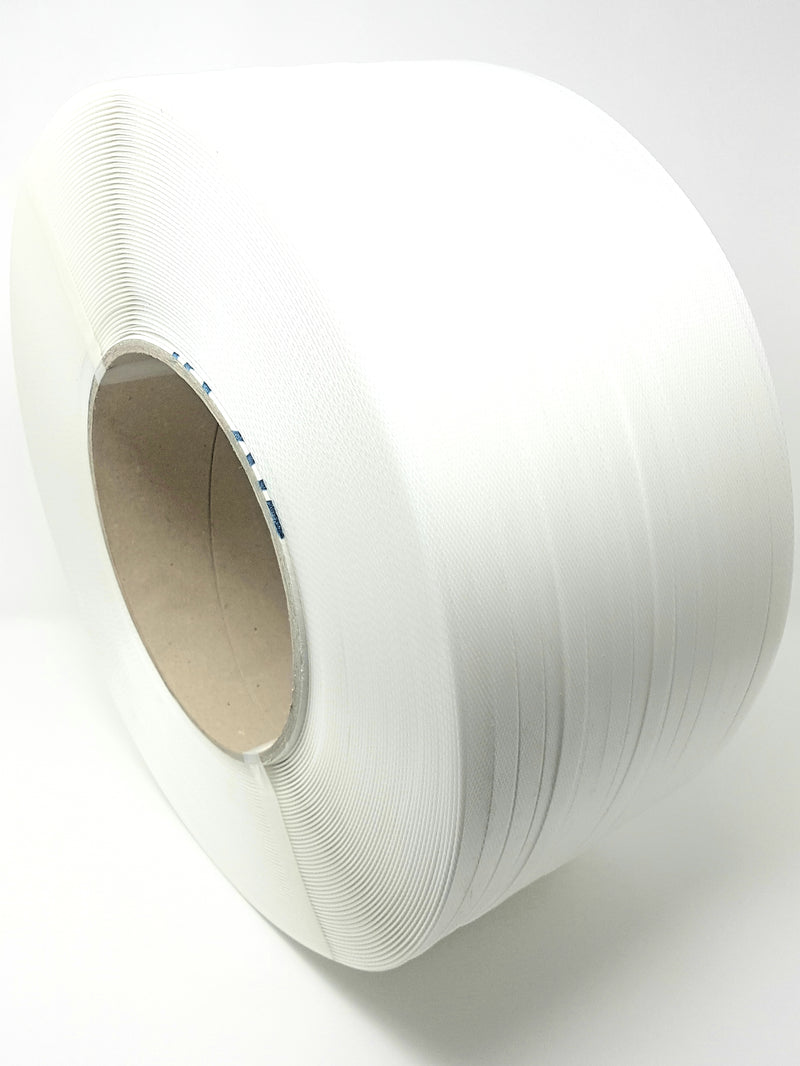 Description 
Polypropylene Strapping is perfect for strengthening pallets and making parcels more secure. This strapping does not corrode and resists bumps and scrapes, so it can be safely used on pallets that will stored for long periods, or moved over long-distances. 

Specification 
- Polypropylene material
- Lightweight
- Easy to handle
- Embossed 
- Size: Available in various measurements (select from the drop down list - width in mm x thickness in mm x length in m x core diameter in mm)
- Colour: Available in various colours (select from the drop down list)
- Application: Used for securing packaging such as boxes and pallets.