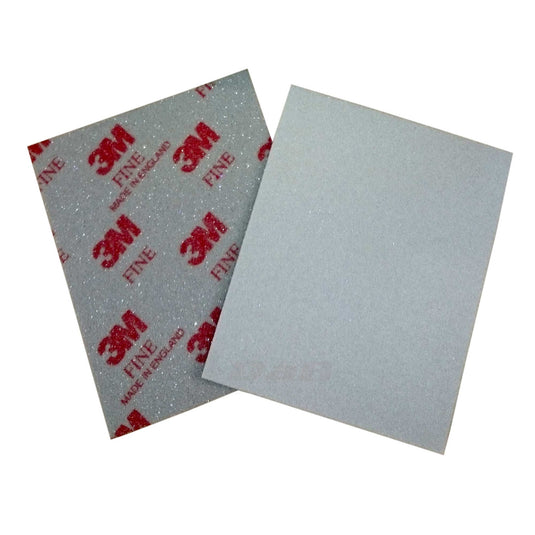 Description
- Flexible foam pad to sand or key edges, rims and hard-to-reach areas by hand 
- Soft Sanding Sponge constructions reduces the risk of burn-through on edge / rim areas 
- Helps to eliminate finger marks 
- Use wet or dry 3M 
- Reaches tricky areas including headlight openings, around door handles and door jambs. 
- This full thickness medium sponge is perfect for preparing old bottom paint for a new coat. 
Applications
- Ideal for dry or wet sanding of wood, paint, metal, plastic and drywall 
- Use to reach tricky areas 
- For awkward areas, shaping and feather edging. 
- Ideal for hand sanding applications, for critical or awkward areas and for final finish before topcoat application. 
Size
115 x 140 x 5 mm 
 Download Data Sheet