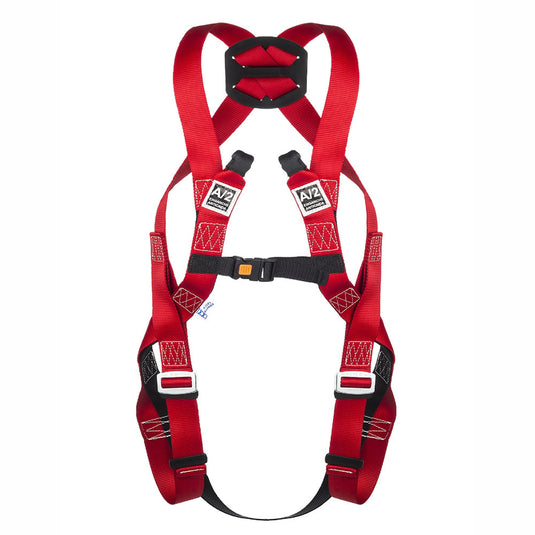 DESCRIPTION
Full body harness with two fall arrest attachment elements, one at the back and one at the frontal zone to ensure the user.
GENERAL REQUIREMENTS
This harness, as part of a fall arrest system is designed to arrest falls of its user. The harness ensures a minimum strength of 15 kN and allowing a visual inspection of all components. 
DESIGN REQUIREMENTS
Made of polyester tape 45 mm wide. The shoulder and leg straps are adjustable.
Connectors: You can use any snap or plug according to standard EN 362 compatible with the
lanyard. 
 Download Data Sheet