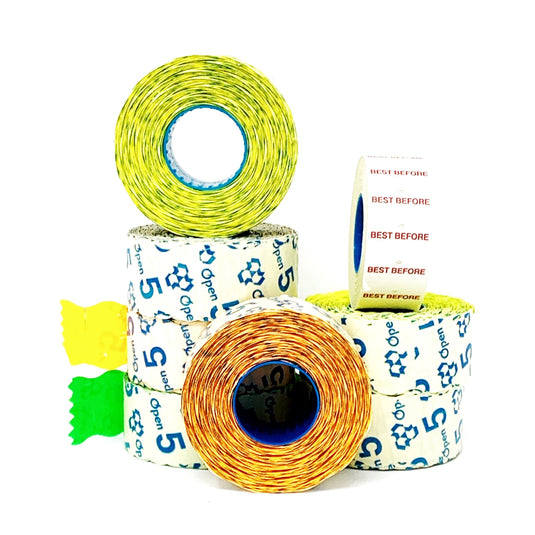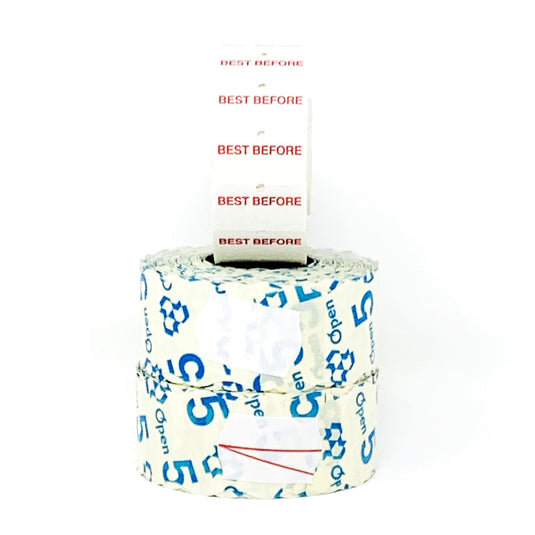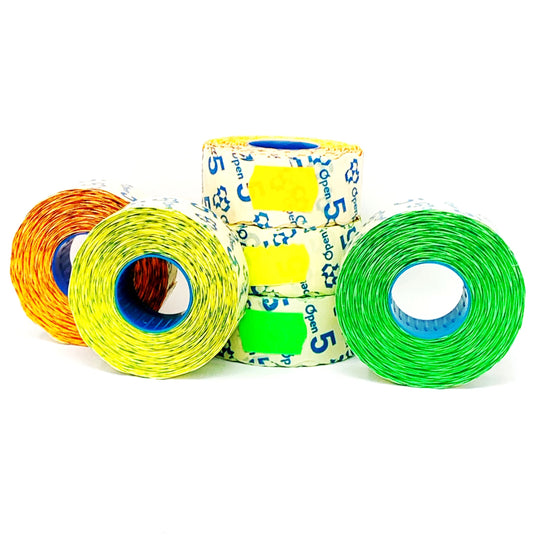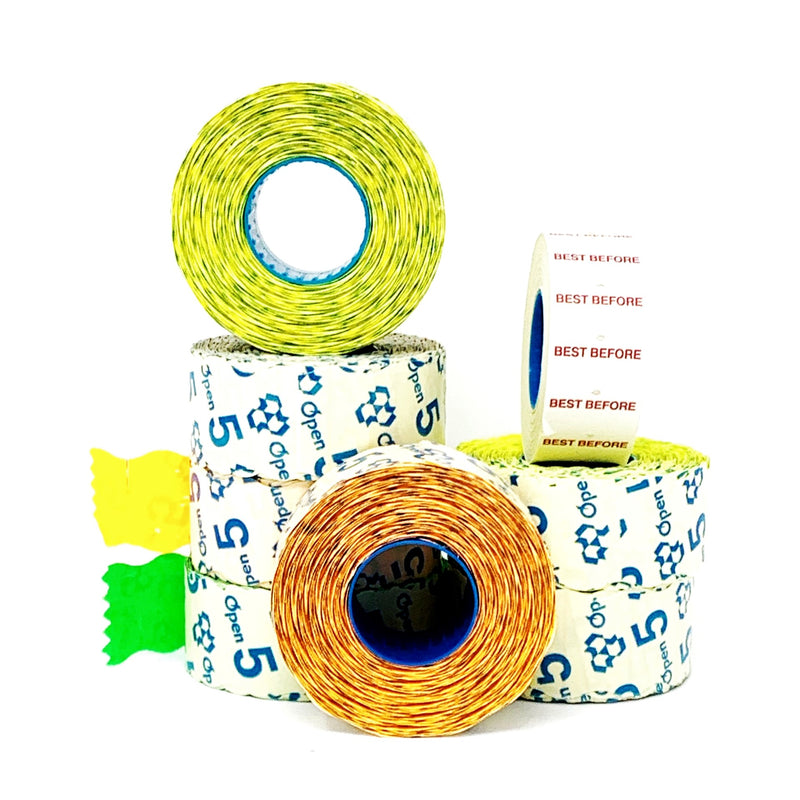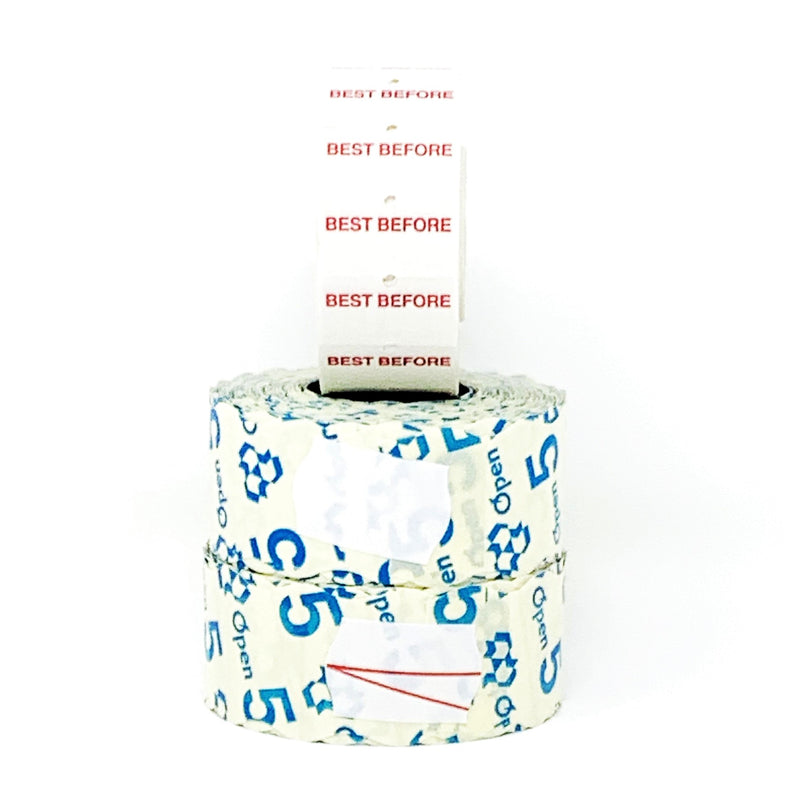 Description
Retail Pricing Labels with a freezer grade adhesive. These labels are used in hand labellers to print and apply prices on products. They feature a very high tack freezer grade adhesive, which is suitable for use on products that will be stored in the freezer as the adhesive is moisture resitant. Available plain, featuring 'best before' print or a printed red line for retailers who want to show a before and after discount price. 
Specification 
- Adhesive: Freezer 
- Size: Available in various measurements (select from the drop down list) 
- Type of wind: Out 
- Colour: Available in various colours (select from the drop down list) 
- Application: Used on different types of products which are stroed in a fridge or freezer.
- Standard roll size: 1500 labels per roll.