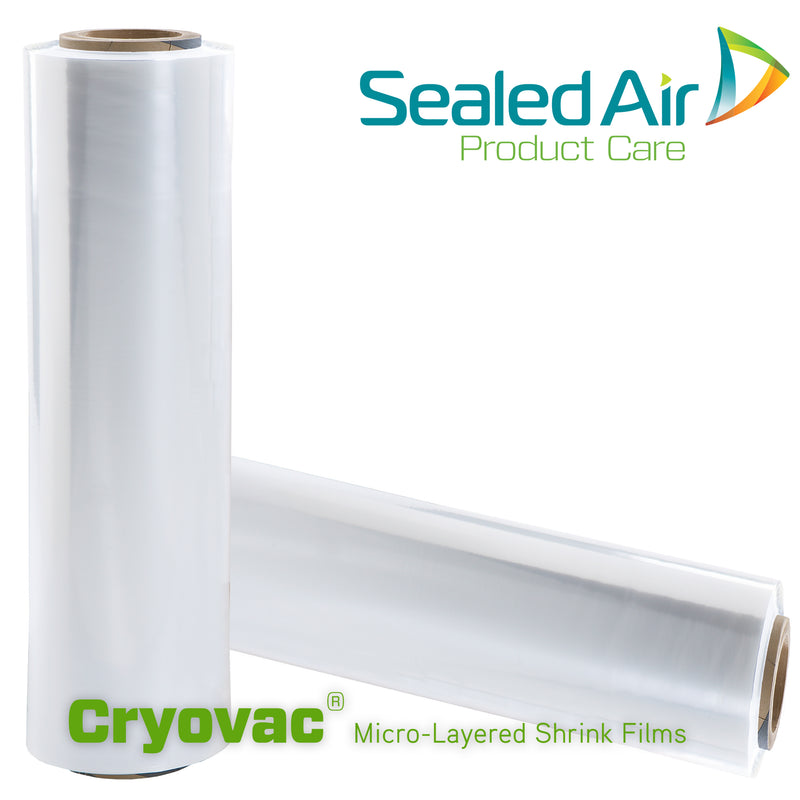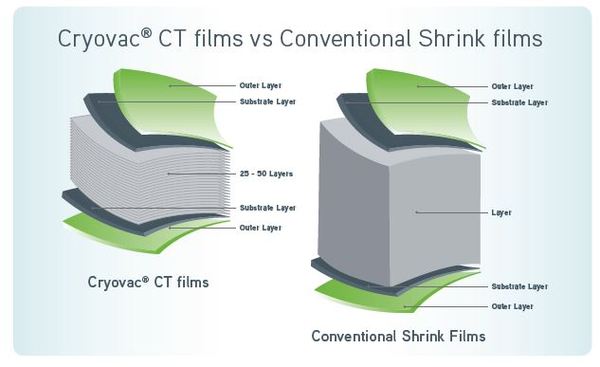 Description 
The Cryovac CT-306E is a High Performance Polyolefin Shrink Film. Its micro-layered technology provides enhanced performance and significant source reduction compared to thicker materials.
Specification 
- Reduce warehouse space 
- Lower tunnel and seal temperatures result in energy saving 
- Tear resistance
- Centre folded
- Thickness: 23 microns 
- Size: Available in various sizes (select from the drop down list)
- Colour: Clear 
- Application: Used to shrink wrap products. Shrink film is commonly used as an overwrap on many types of packaging, including cartons, boxes, beverage cans and pallet loads. A variety of products may be enclosed in shrink wrap to stabilize the products, unitize them, keep them clean, or add tamper resistance. It can be the primary covering for some foods and other products such as cheese, meats, vegetables and plants.
 Download Data Sheet