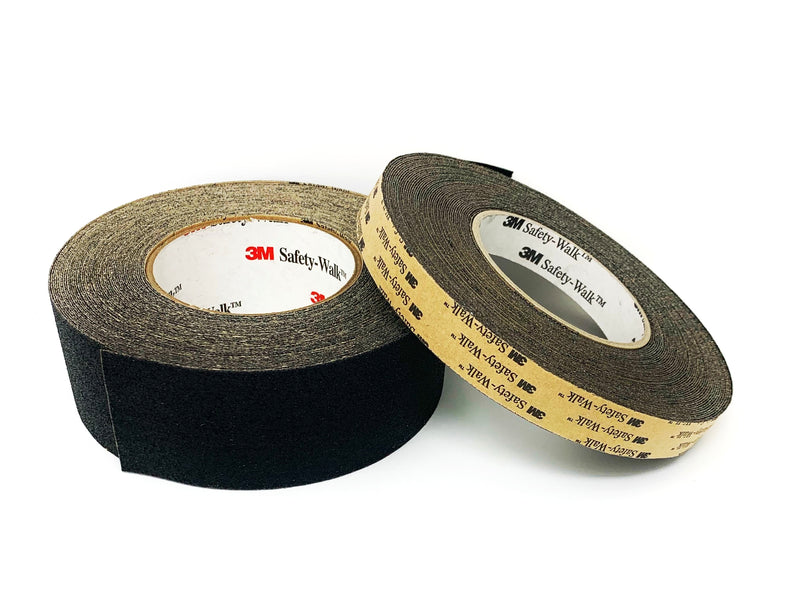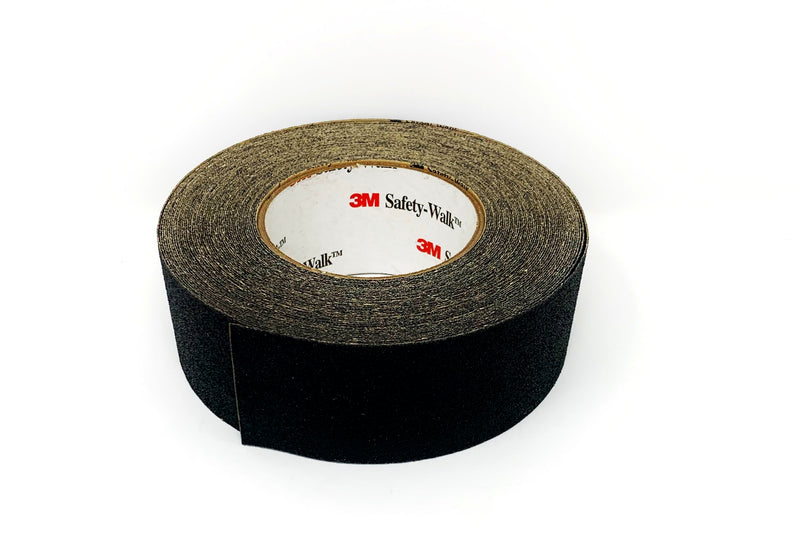 Description 
 3M Safety Walk Multi Purpose Self Adhesive Tapes are designed to help provide reliable traction on multiple surfaces. Perfect for diving boards, entryways, stair treads and more, these strips allow you to enjoy the areas of your home and business with peace of mind. So whether you need to apply traction to the sides of your treadmill, or reinforce the steps on your deck, rely on the powerful grip of the 3M Safety-Walk Indoor/Outdoor Tapes and Treads. Helps create a safer indoor or outdoor walking surface in wet conditions or high-traffic areas.
Specification 
- For light to heavy shoe-traffic areas 
- Mineral-coated, high friction slip-resistant surface 
- Highly durable surface withstands the rigors of equipment traffic 
- Low-profile design helps reduce trip hazard 
- High performance pressure-sensitive adhesive for easy application 
- Thickness: 0.76mm 
- Size: Available in various measurements (select from the drop down list)
- Colour: Black 
-Applications: flat surfaces, steps, stairways, entrances, ramps, ladders, lawn equipment, snowmobiles, scooters, construction machinery and vehicles. 
3M Safety-Walk Slip Resistant Tapes and Treads Series 600 has been certified by the US National Floor Safety Institute (NFSI) as providing "high-traction." A wet static coefficient of friction (SCOF) of greater than 0.60 was chosen by NFSI as the criteria for "high traction" because according to NFSI, floor surfaces maintaining this level of slip resistance when wet have proven to reduce slip-and-fall claims by between 50% and 90%. 
 Download Data Sheet