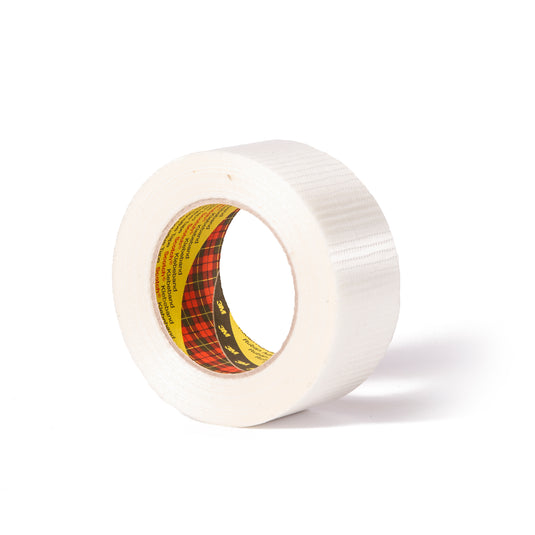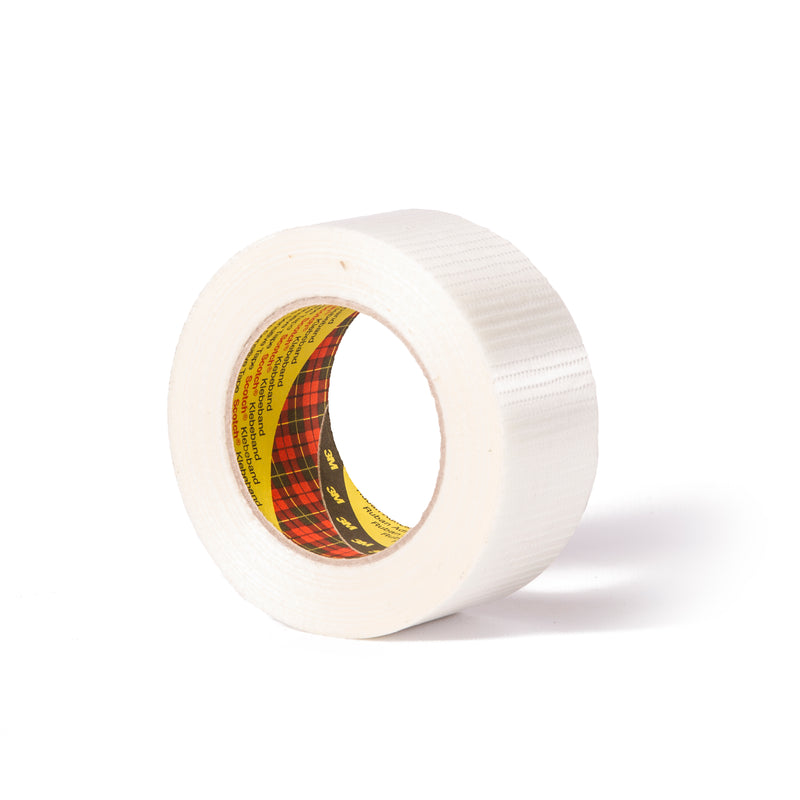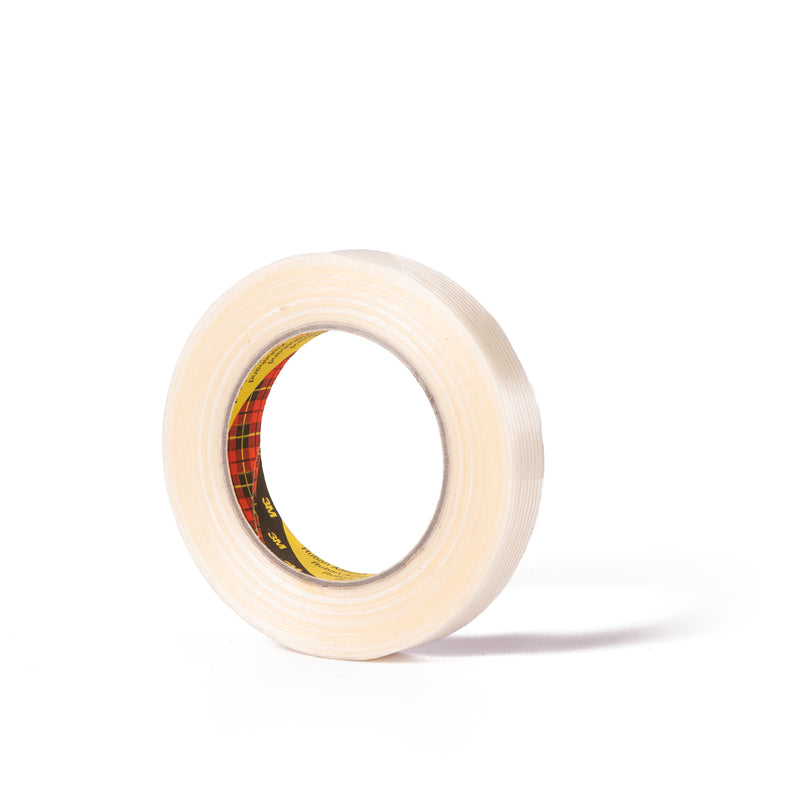 Description 
3M 8959 Scotch
General Purpose Bi-Directionally Reinforced Filament Tape is a general purpose tape reinforced with two-directional glass filaments for extra strength.
Features
- Heavy-duty, cross directional, high strength tape for bundling, reinforcing and pallet unitizing applications 
- Bi-directionally fiberglass reinforced tape provides cut and tear resistance in machine direction and cross direction 
- Synthetic rubber adhesive bonds easily to most surfaces with high initial adhesion
- Transparency provides clear visibility of box graphics, printing and illustrations
- Able to withstand rough shipping and handling conditions 
3M Scotch Bi-Directional Filament Tape 8959 is a high strength, general purpose, clear fiberglass-reinforced tape with a synthetic rubber resin adhesive ideal for heavy box closure and cross web splicing. This tape resists center-seam splitting in RSC box closure applications. The synthetic rubber resin adhesive provides high adhesion to most surfaces. 3M 8959 provides cut edge protection and resists abrasion and splitting. The synthetic rubber adhesive provides high initial adhesion and holds well with minimum rub-down on most surfaces. Continuous fiberglass yarns provide strength for heavy box closure. This tape holds under a wide range of application conditions with a minimum amount of tape, leading to lower cost for applications where high tensile strength is a main requirement. 3M's line of filament-reinforced tapes and strapping tapes are high strength, reliable and affordable solutions that give you product and package integrity.  
Specification 
- Thickness: 145 microns 
- Size: Available in various sizes (select from the drop down list - width in mm x length in m)
- Colour: Clear 
-Application: For closing boxes, stabilizing pallets, bundling and reinforcing; securing appliance components during transport and easy-open tear strips. These high strength tapes provide important benefits for manufacturers of piping, metal products, furniture, appliances, automotive parts, sporting goods, as well as food and beverage processors. Recommended applications include: Heavy box closure; Cross web splicing; Strapping 
 Download Data Sheet