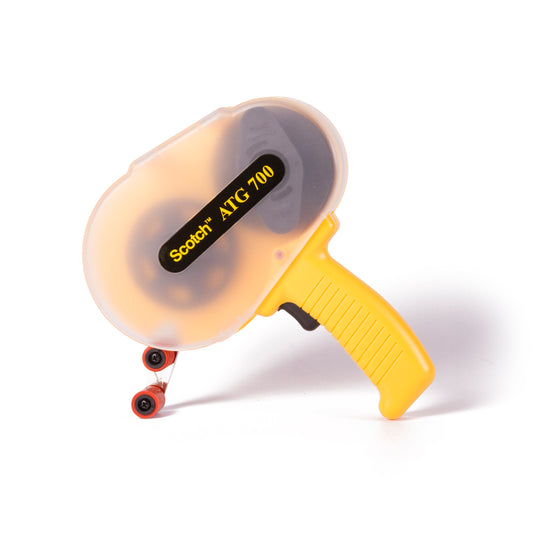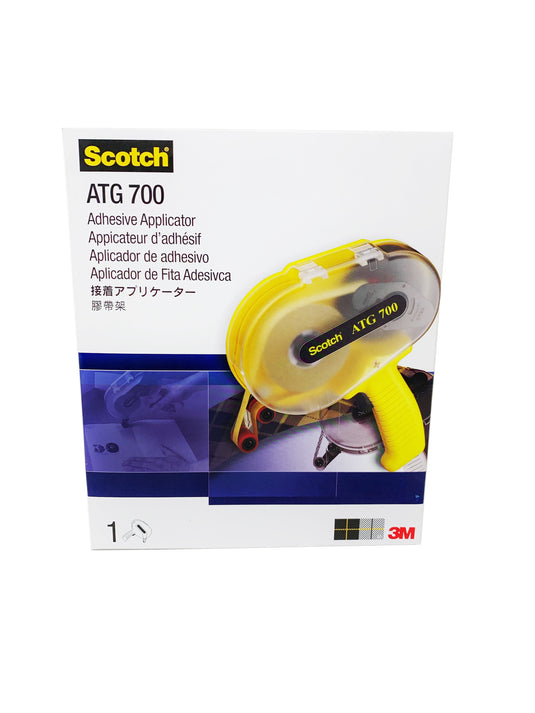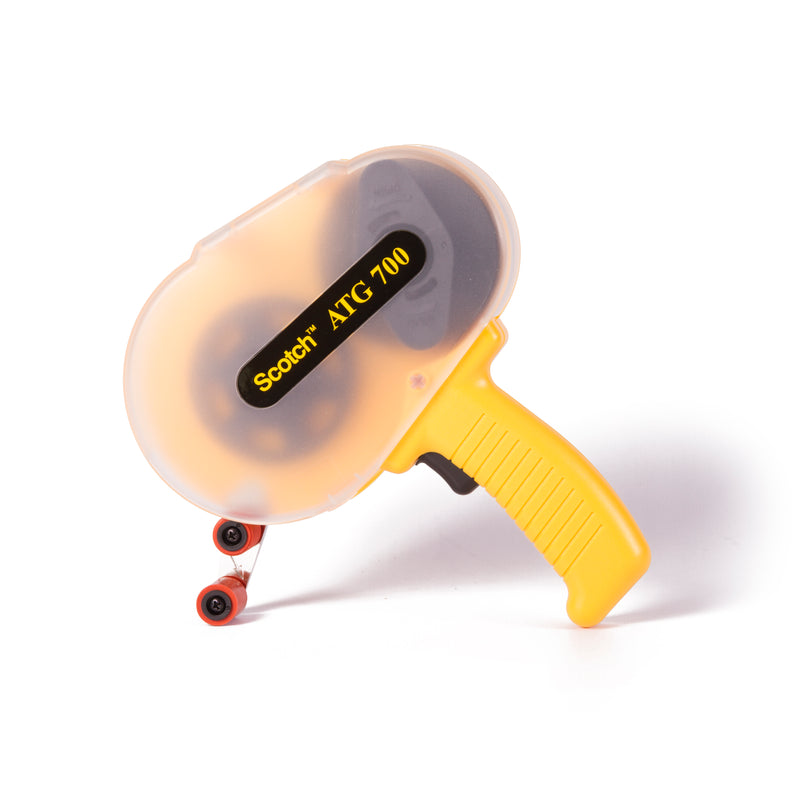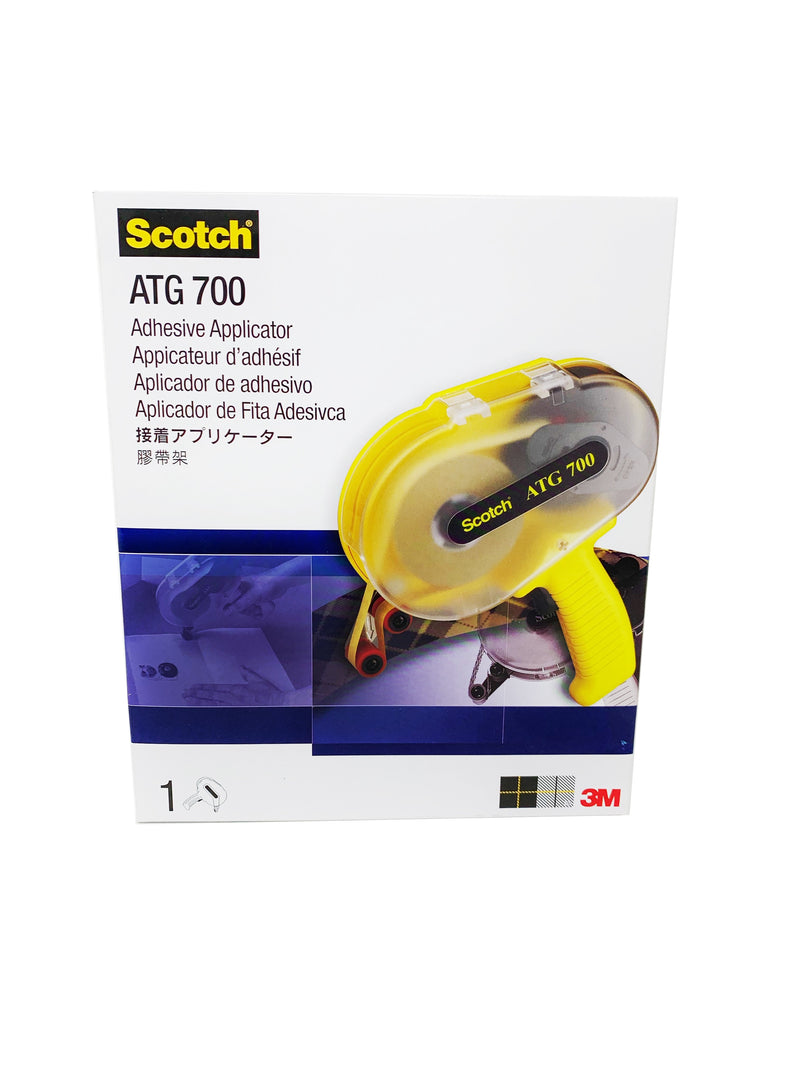 Description 
3M Scotch ATG 700 Dispenser is used with ATG Double Sided Transfer Tapes. The 3M Scotch ATG Adhesive Applicators offer a lightweight, portable, one-hand solution for applying adhesive transfer tape to metal, plastic, foam, paper and more. No preparation is necessary, and the applicators do not produce fumes, vapors or strong odors. Additionally, they provide consistent thickness with no mess from oozing, glue lines or aerosol-adhesive overspray. 
During use, the adhesive transfer tape's liner removes automatically and rewinds into the applicator. The adhesive system allows you to only use the necessary amount of tape, while providing an option for exchanging to new or previously used rolls of adhesives with different performance attributes. This applicator allows the use of 1/2" (12mm) width rolls. 
The applicators apply adhesive to any shape or form with pinpoint accuracy. The transparent cases provide easy visual verification of the amount of tape inside while covered gears minimize applicator jams.   
Application
3M Scotch ATG Adhesive Applicators are ideal for use on small and medium assembly jobs as well as light and heavy duty industrial applications.It's ideal for mounting, framing, and attaching flaps or covers.
To see how to use the ATG 700, please watch this 
video
.  
 Download Data Sheet