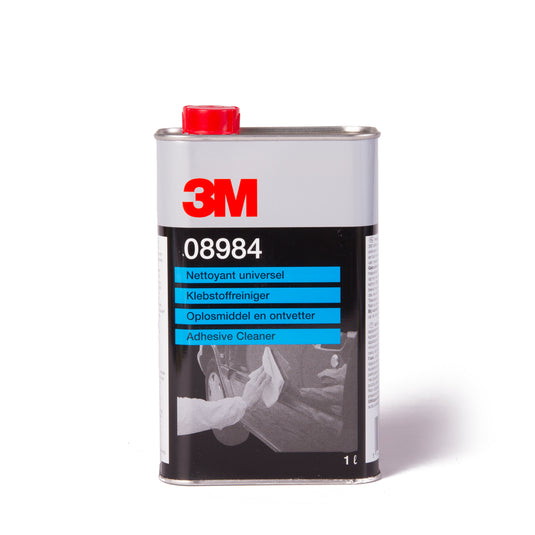 Desscription
3M General Purpose Adhesive Cleaner removes sticky adhesive residue and renews the appearance of vehicles with a fresh, clean surface. It is safe for use on painted surfaces, vinyl and fabric when properly used. Bulk can or spray-on aerosol affords convenience for quick applications and turns stubborn adhesive grime into a no-problem cleanup.
The special formula is tough on adhesive residue but gentle on paint, vinyl and fabric when used as directed. This adhesive cleaner is available as a spray-on aerosol or in a 1 litre can for convenience. 
The product removes stubborn adhesive residues easily and more effectively than plain water. The solvent works by softening sticky substances and penetrating into sticky residue, allowing you to wipe it away with greater ease. What's left behind is a clean surface free of film or stickiness. It is a Must-Have Product for Auto Body Repair Garages! In the garages, vehicles can easily become contaminated by adhesive residue during various stages of body repair. The ability to quickly remove these stubborn substances helps maintain a better appearance throughout the repair process, and better customer satisfaction once it's finished. 
 Download Data Sheet