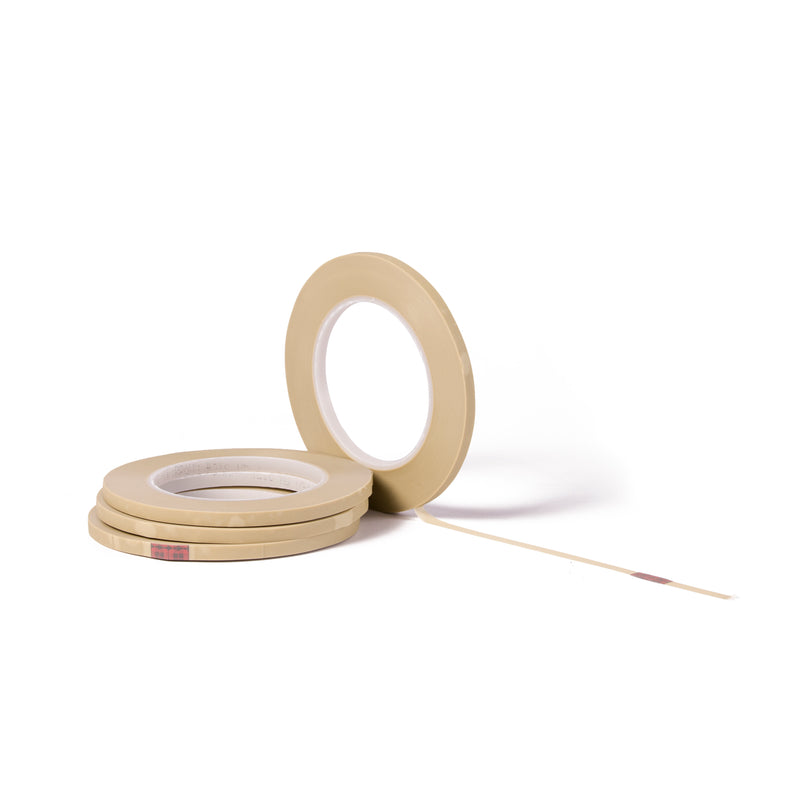 A more specialised tape, for applications requiring fine two tone or paint striping work.
- Sharp paint lines.
- Less edge build up.
- Excellent curvability without edge tear or wrinkling.
- Virtual elimination of imprint even on fresh paint surface, due to low tack adhesive
- Available in different sizes.