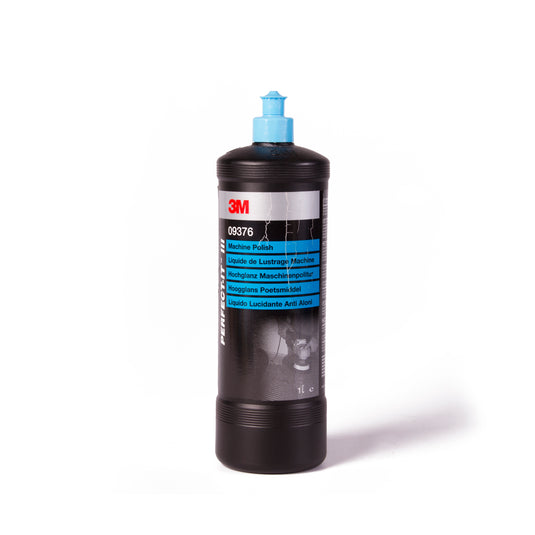 Description
3M Perfect-It Machine Polish is designed specifically for the paint used on boats. It can be applied using an orbital sander or by hand. It is a dual action polish allowing you to save time and fatigue. It guarantees a perfect finish with shine and durability. 
The 'Perfect-It' brand means this is 3M's highest-performing machine polish. It removes compound swirl marks and leaves a fine finish. It is formulated for reduced sling and easy cleanup. It is suitable even for difficult dark-colored paint surfaces. 
The high efficiency formula means you'll use the least amount of product, saving you both time and money. Perfect-It Machine Polish is excellent when your collision repair work requires an extremely refined finish. Its light abrasive removes swirl marks after compounding. It is formulated to hold well on the pad, reducing the mess, waste and cleanup time associated with sling. 
Perfect-It Machine Polish is part of our Perfect-It Paint Finishing System which is designed for better material cost efficiency, lower process times and refined, swirl-free finishes. This system uses a progressive series of finer abrasives, compounding and polishing pads and specially formulated polishes to produce showroom grade finishes with deep color and rich gloss, in the shortest amount of time.  
 Download Data Sheet