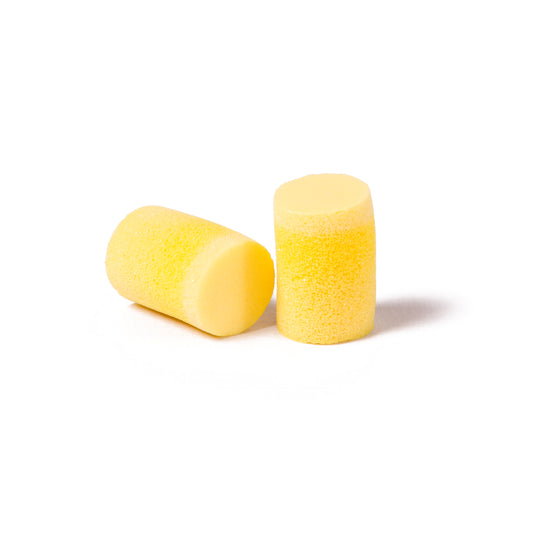 Description
3M reusable roll-down earplugs are designed for insertion into the ear canal to reduce the exposure to hazardous levels of noise and high sounds. Recommended for high noise up to 28 Decibels (DB).

Specification
-Disposable
-Un-Corded
-SNR 28dB, H=30, M=24dB, L=22dB
-Firm material with slow recovery time helps achieve good fit
-Special cylindrical shape that fits most ear canal and provides a reliable seal
-Extremely soft foam that helps provide low pressure inside the ear canal
-Sweat and humidity resistant
-Polymer foam material
-Safety Standard EN 352-2:1993
-Product colour: Yellow
-Application: Automotive and Part Manufacturer, Pharmaceutical and Chemical manufacture, Construction, Light engineering, Metal processing, Textile manufacturing, Woodworking.