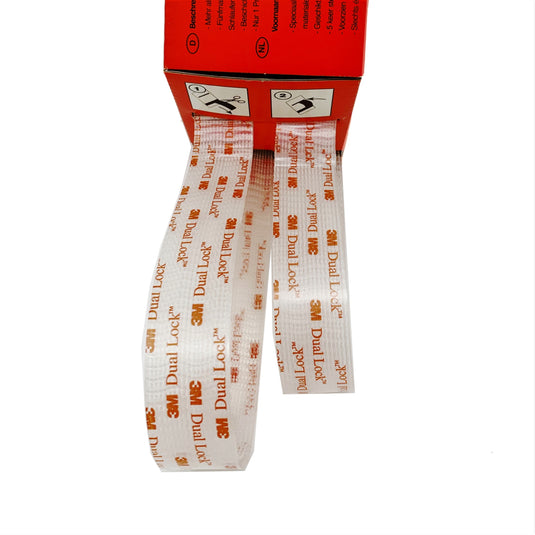 Description
The revolutionary 3M Dual Lock Reclosable Fastening System is changing the way people think about hook and loop systems. Being up to 12 times stronger than regular velcro (hook and loop) systems, these reliable self-adhesive strips are replacing unsightly mechanical fixings throughout transportation, business equipment, machinery, and signage and display markets.
The mushroom shaped stems interlock and can be opened and closed hundreds of times with no seal degradation. What's more, as there's no drilling or locating necessary, assembly is quick and easy with Dual Lock. With acrylic versions for external use, and resistance to high temperatures and solvents, there's virtually nowhere they can't be used. 
Available in transparent colour. Sold by the metre. 
For further details, download the technical data sheet below: 
 Download Data Sheet