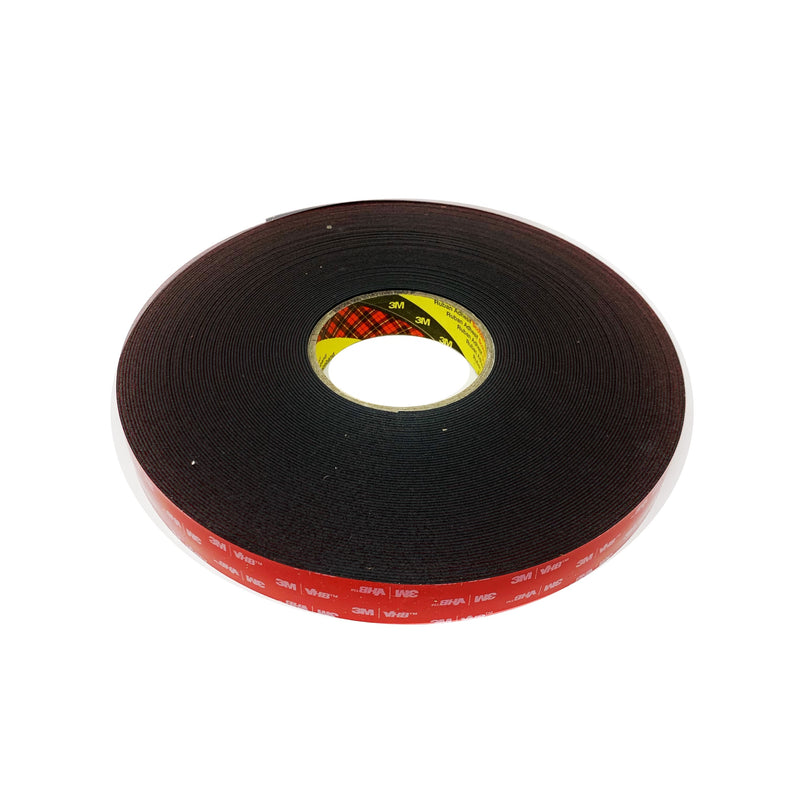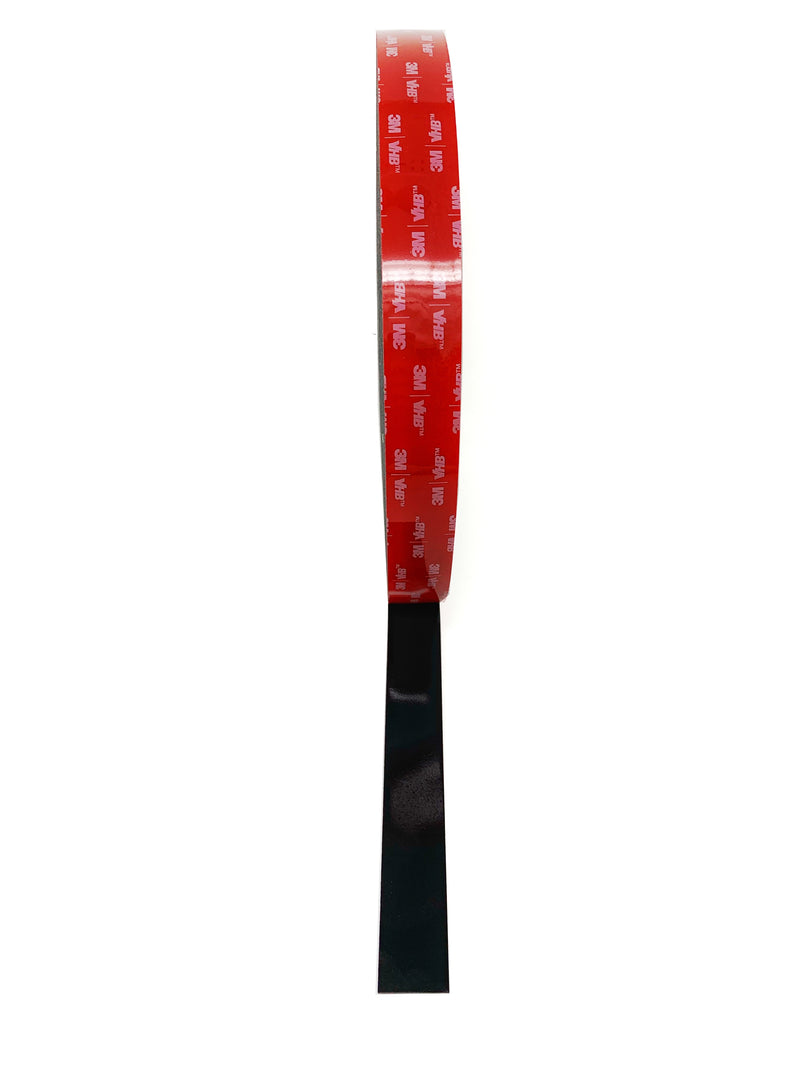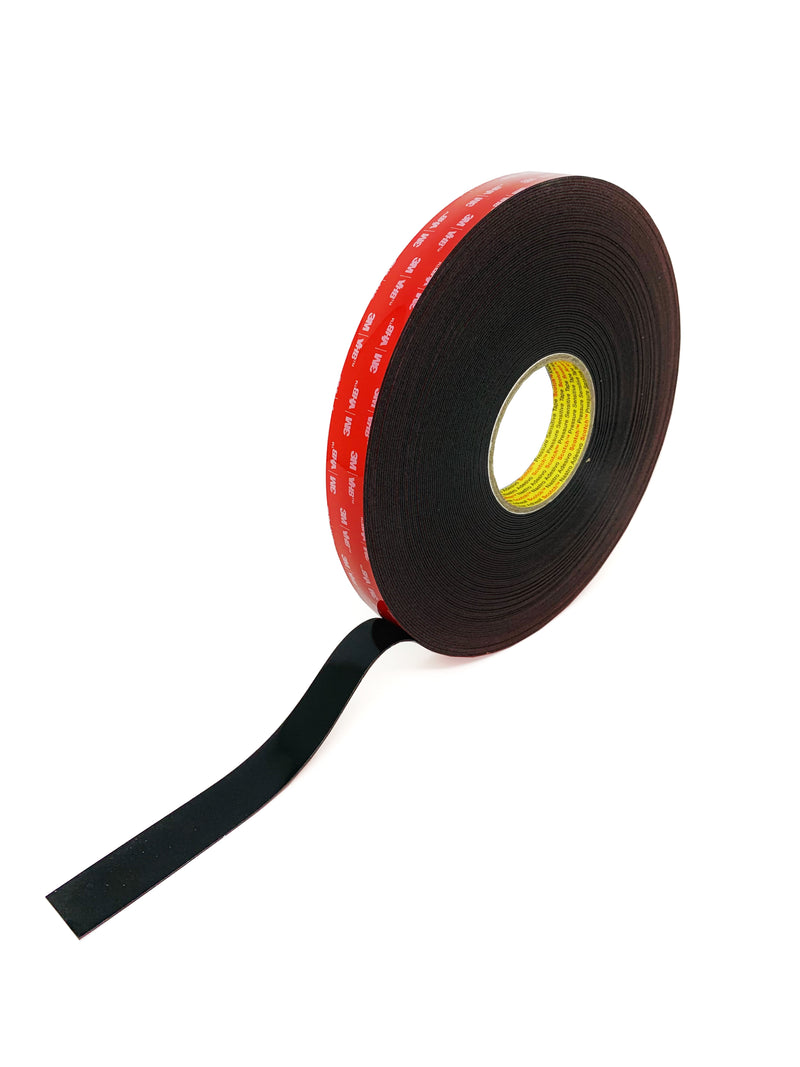 Description
Black, 1.1 mm, modified acrylic adhesive and very conformable acrylic foam core.
Features
- Excellent adhesion to the widest variety of surfaces, including most powder coated paints, metals, glass, sealed wood, acrylic, polycarbonate, ABS 
- Superior outdoor performance, UV and solvent resistance 
- High aging resistance 
- Creates a permanent seal against water, moisture and more 
- High dynamic stress absorption reduces vibration and impact stress 
- Eliminate drilling, grinding, refinishing, screwing, welding and clean-up 
- Allows the use of thinner, lighter weight and dissimilar materials 
The strong, fast and easy way to create durable and reliable bonds, eliminating rivets, screws, bolts and welds. 
3M VHB Tape 5952 provides high strength and long-term durability. It offers design flexibility with its viscoelasticity and powerful ability to bond a variety of surfaces.
Designed for permanent bonding to powder coated and rigid irregular surfaces. Offers good adhesion to the widest variety of surfaces, including further high and medium surface energy plastics and paints, metals and glass. 
Suggested Applications 
- Bond panel to frame 
- Bond stiffener to panel 
- Bond of decorative material, trim, attachments 
- Bond of nameplates, logos and signs 
- Bond electronic displays 
- Bond lens window to housing 
 Download Data Sheet