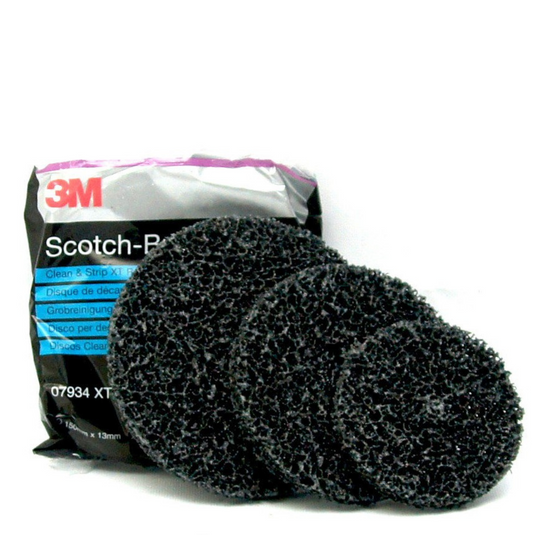 Description
Scotch-Brite XT-DC is designed primarily for pre- and post-weld cleaning in metal fabrication applications, as well as the removal of rust and other coatings around the workshop or in production environments. Constructed from non-woven nylon web, impregnated with silicon carbide. 

Applications
Stripping operations and intensive cleaning on flat and contoured surfaces, weld seams, for removing oxidation, rust areas, scale, and paint. 

Materials worked
All types of material on all types of metals. 

Benefits
Provides an aggressiveness and a life superior to CG discs. Very strong on the edges, the edges and corners. Very rigid reinforced sheet that is ideal for heavy and difficult work. Constant cutting in accordance with the tolerances of the parts. The rigid support offers resistance and durability.