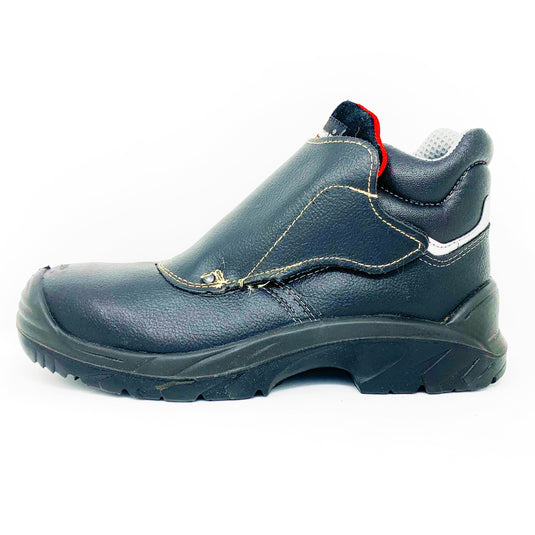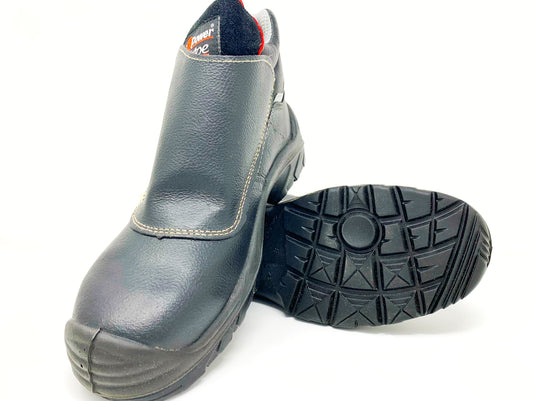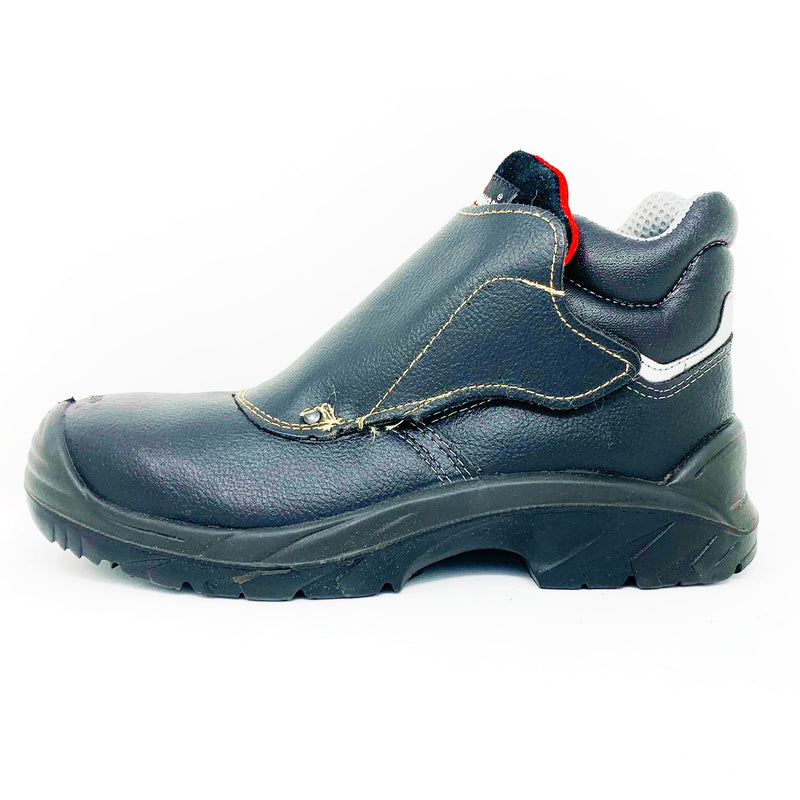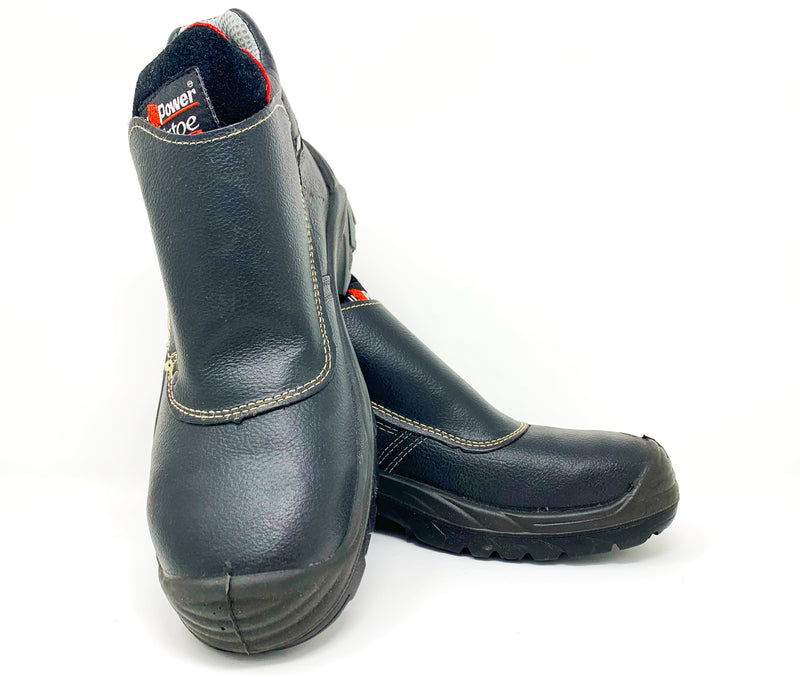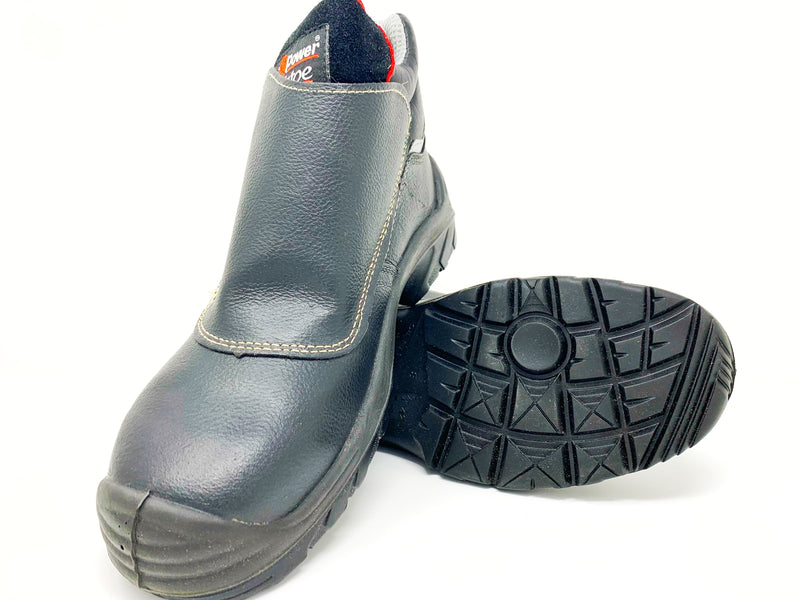 Description
UPower Bulls high ankle safety boots are heat-resistant and are suitable for high risk environments. They belong to the UPower "U-Special-Step One" line.
Specification
-S3 HI HRO WG SRC Protection
-Water Resistant
-WingTex air tunnel textile lining 
-Sheet in ergonomic steel, outer layered in leather to protect against welding bits
-AirToe Composite perforated safety toe cap with breathable membrane
-Classic Steel mid-sole 
-Ergo Dry, Polyethylene (PE) foot bed
-Anti-fungal
-Good shock absorption
-Nitrile rubber heat resistant sole up to 300 degrees Celsius
-Anti-slip
-Anti-static
-Water-repellent fine grain leather and Polyurethane material
-Safety Standard EN ISO 20349: 2010 
-Product sizes: 38-47
-Product colour: Black
-Application: Industry, Automotive and Part Manufacturer, Building and Construction, Iron and steel industry, Ship Building, Welding.  
 Download Data Sheet