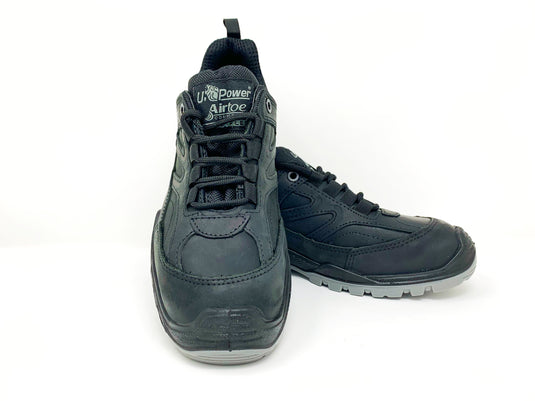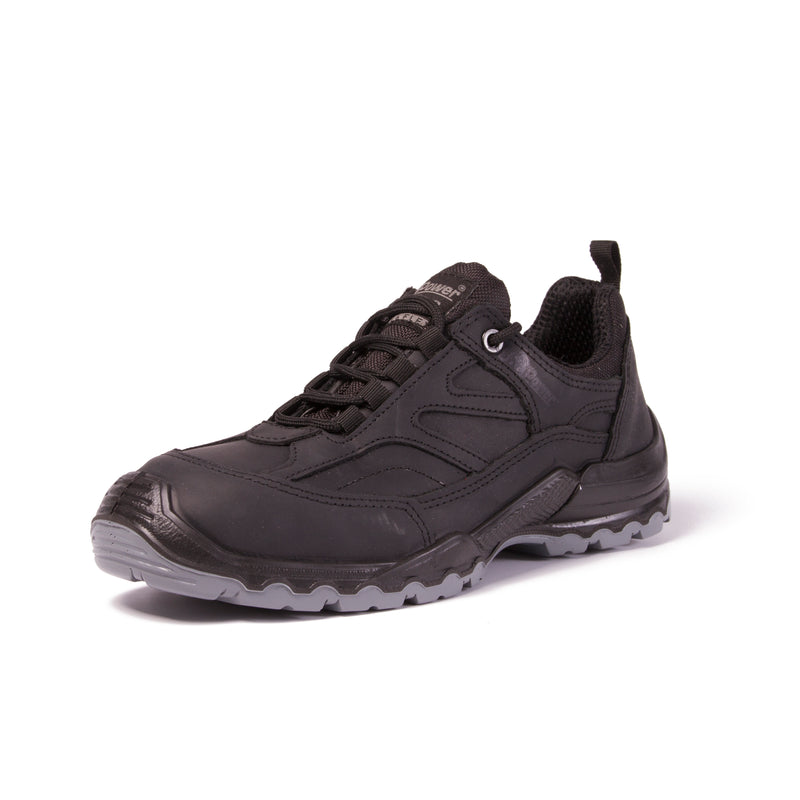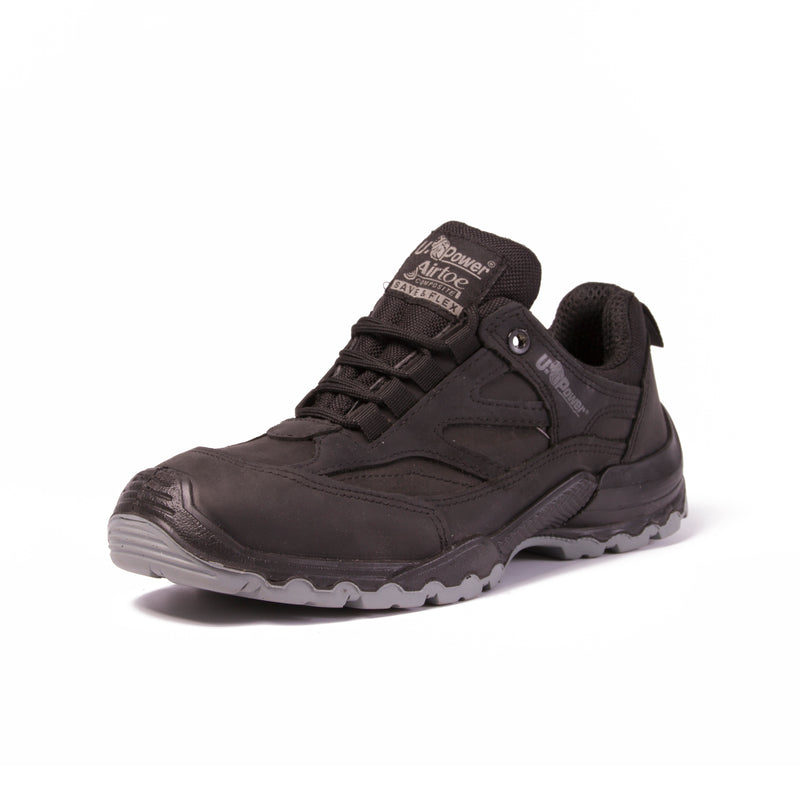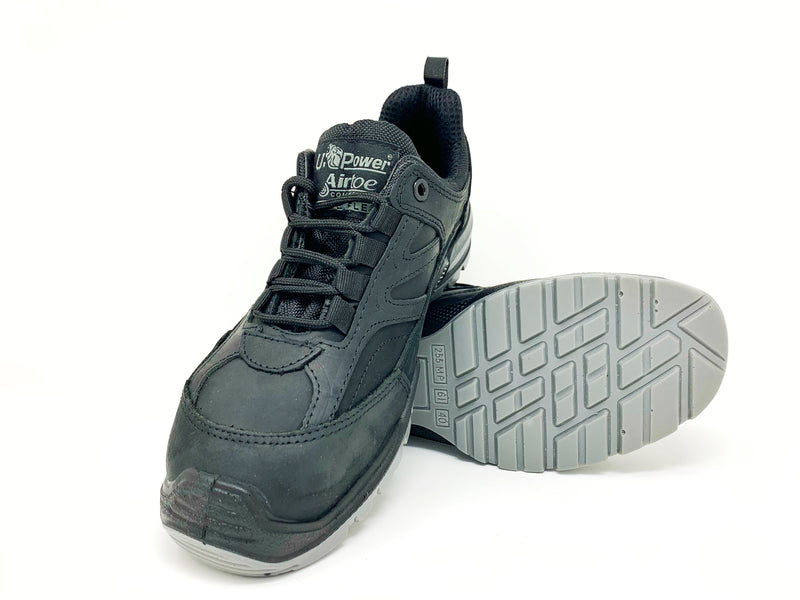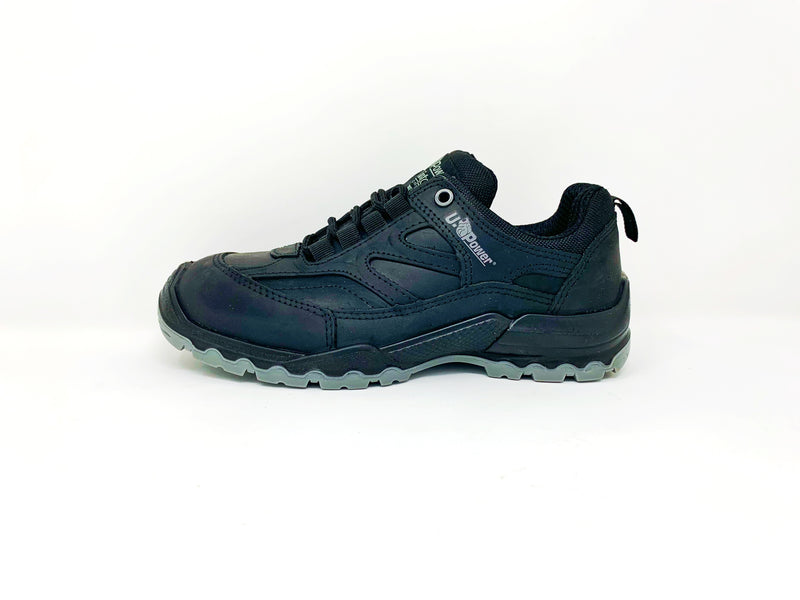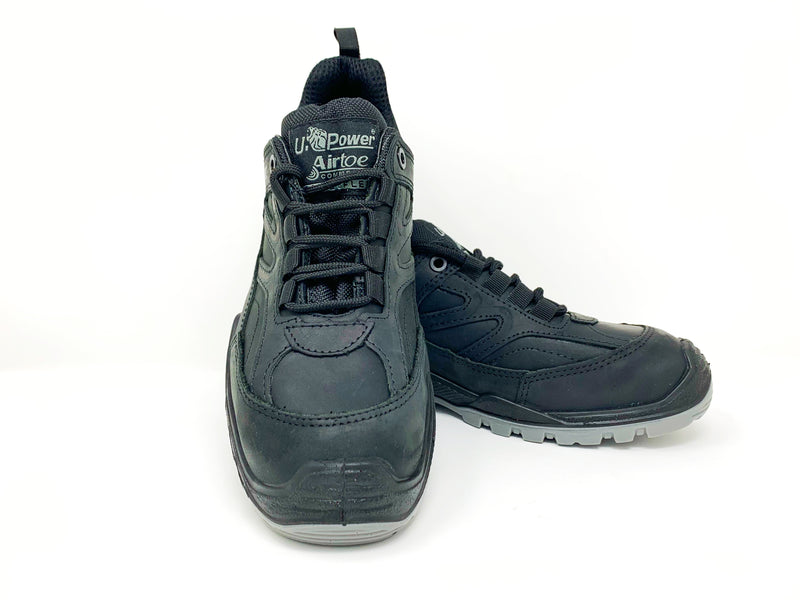 Description
UPower low ankle safety shoes totally metal free and comfortable from the "Plus-Rock & Roll" line.
Specification
-S3 SRC Protection
-Pull-up water resistant leather
-WingTex air tunnel textile lining 
-AirToe Composite perforated safety toe cap with breathable membrane
-Pierce-resistant 
-Action Dry anatomic, breathable foot bed, in EVA support with textile material
-Anti-slip
-Anti-static
-Pull-up leather upper, inserts in breathable mesh and Polyurethane reinforcement material
-Safety Standard EN ISO 20345:2011
-Product sizes: 35-48
-Product colour: Black
-Application: Suitable to use in various industries. Please consult our team for specific work environments. 
 Download Data Sheet