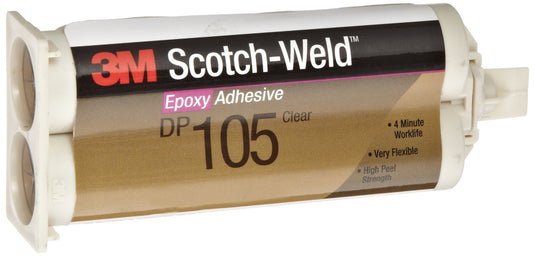 Description
3M Scotch-Weld Epoxy Adhesive DP-105 clear is a fast setting, very flexible, 1:1 mix ratio epoxy adhesive. Its flexible adhesive formula provides strong, permanent bond even under vibration and impact. 

Specification 
- 4 minute work life 
- High peel strength 
- 50 ml cartridge 
- Colour: Base (B) and Accelerator (A) both clear 
- Application: Glass to metal bonding, jewellery and plastics.