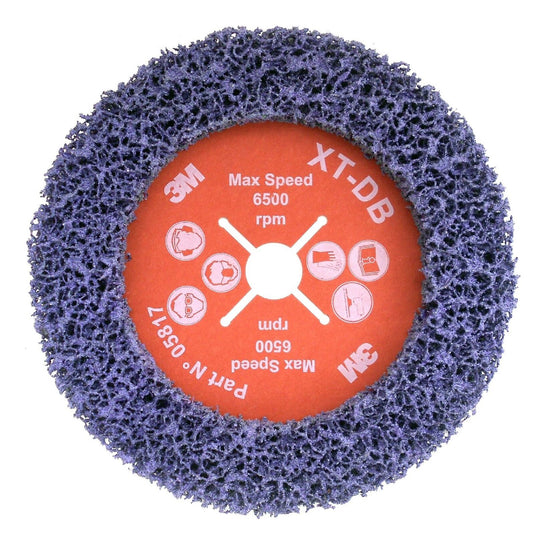 Description
3M Scotch-Brite XT Fibre Disc XT-DB Purple - 115 mm x 22 mm is used for:
- Metalworking Metals
- Coatings Cleaning and Stripping 
- Used on an angle grinder

The Scotch-Brite XT Fibre Backed Discs XT-DB has a stiffer construction than standard clean & strip material and provides significantly longer life. They are ideal for heavy duty applications. XT-DB is fibre backed for use on an angle grinder. 

Suitable for pre- and post-weld cleaning in metal fabrication applications; removal of rust and other coatings. Aggressively removes paint, rust and coatings. Load resistant material resists clogging for consistent cutting action. Smear resistant properties avoid extra cleaning of the work surface. Coarse grade silicon carbide provides aggressive cutting and leaves a fine finish without gouging the workpiece.