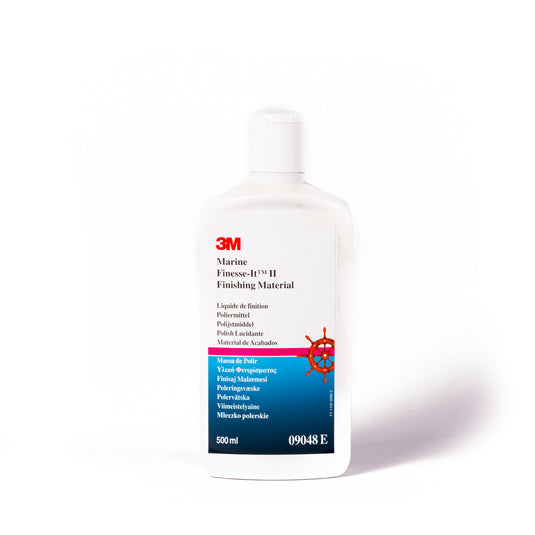 Description
3M Finesse-it Polish removes swirl marks after compounding. It is chemically safe for clear coats and creates a deep, high gloss finish. This wax and silicone free formula is easy to clean up. 
3M Finesse-it Polish Final Finish is part of a line of specially designed compounds and polishes to be used on OEM and baked refinish paints to remove sand scratches or to remove swirl marks from previously compounded areas and is designed to produce best results when used with an air or electric buffer equipped with 3M Finesse-it buffing pads.
This polish works well for buffing automotive, marine and aerospace coatings. This material also produces superior results in top coat rubbing and other woodworking applications requiring satin, semi-gloss, and high gloss finishes. This same material can also be used in the 3M Finesse-it Trizact Paint Repair System for paint surfaces and clear coats. 
Finish results are dependent on the combination of coating type, polish, and tools used. The 3M Finesse-it products are a line of specially engineered abrasives, compounds, polishes, and buffing pads to be used on OEM and baked refinish paints to remove defects, sand scratches, or swirl marks on a variety of painted surfaces. 
Finesse-it products are an integral part of a 3M recommended buffing system for repairing surface defects to clear coats, lacquered wood, solid surfaces, gelcoat, powder coat, industrial paint, acrylic, and glass. 
Packaging: 473ml bottle. 
 Download Data Sheet