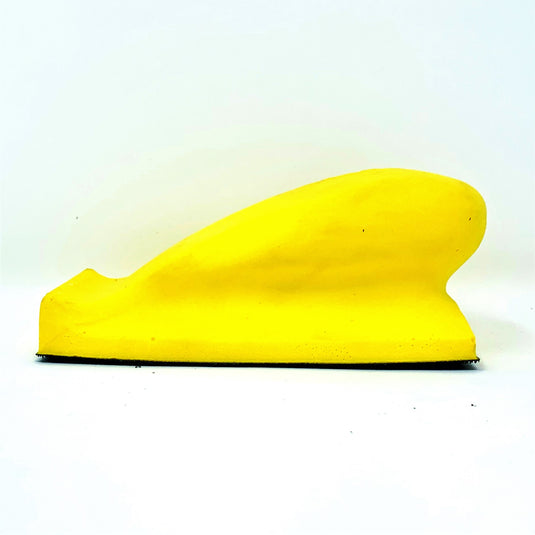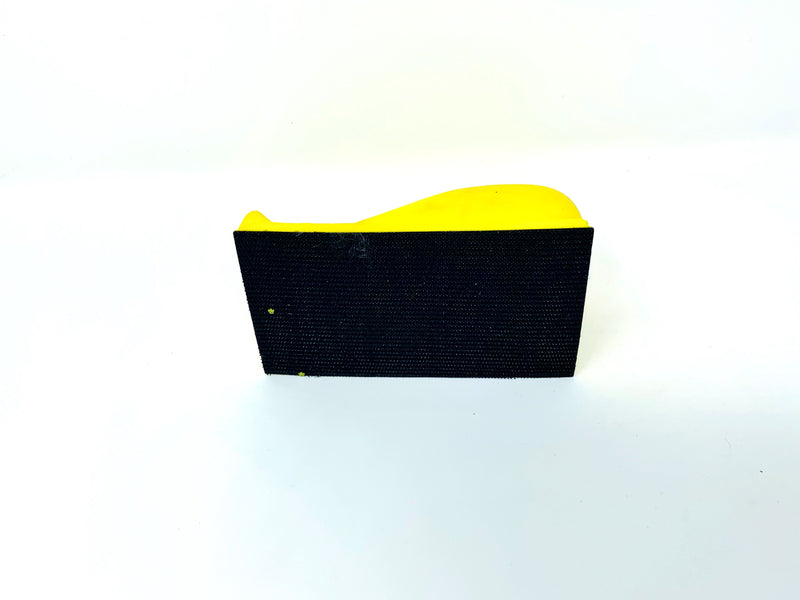 Description
- Made of a tough, flexible foam for durability and longevity 
- Easy attachment and removal of abrasive sheets increases speed of work 
- Fits comfortably in the user's hand for easy use and less strain 
- Compatible with comprehensive line of Hookit products 
- Can be used on flat surfaces or contours for extensive range of uses 

The 3M Hookit Soft Hand Block attaches to corresponding Hookit abrasive sheets to give users a more nimble, precise way to tackle sanding jobs. This can be used by professionals or individuals looking to increase the speed and ease of jobs on flat surfaces or contours. 3M Hookit Soft Hand Block is made of a tough yet flexible molded foam that has an easy release hook face. The easy attachment and removal of Hookit 2 x 5 inch and 3/4 x 5 inch abrasives sheets makes change-outs quick and easy. 

While using an abrasive sheet without a hand block may be suitable for some, you'll likely see improvements to the quality of work with this product. Think of it this way: using an abrasive without a hand block is much like cutting a steak with a butter knife; it will work but it's clearly less precise, more difficult and time consuming. This is because a molded foam block gives the user greater agility and control when working on projects. Additionally, our foam block can take stress off your fingers, wrists and arms. With a contoured design meant to fit comfortably in the user's hand, sanding becomes much easier. Like many quality 3M products, the Soft Hand Block is sturdy and has a long lifetime to save you money. This soft hand block can also help you get the most out of abrasive sheets. By using a compatible hand block, you can potentially expand the life and performance of abrasives. .