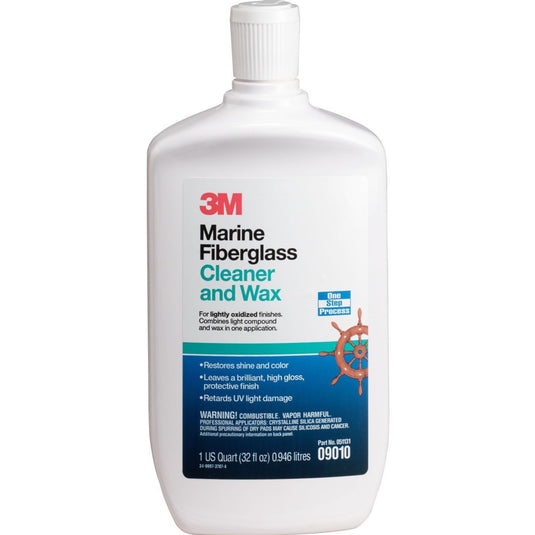 Description
- Removes heavy oxidation 
- Polishes to restore shine and color 
- Unique formula combines rubbing compound and wax 
- Recommended for boats and caravans 

3M Marine Cleaner and Wax polishes and protects fiberglass and gelcoats. The convenient liquid formulation combines a compound with a special blend of waxes. In one application, you can restore shine and add a layer of protection that will keep your boat glistening in the sunlight. The simplicity and time savings of this "two-in-one" product with rubbing compound and waxes makes it a favorite among boat detailing professionals. It tackles everything from oxidation to rust deposits.

After using the product you will quickly notice a more glossy shine and deeper, more vibrant color. It includes a protective wax to keep your boat looking great. The waxes add protection that helps preserve the appearance of your boat when exposed to sunlight and weather.